Effective ways to accelerate email conversions in B2B domain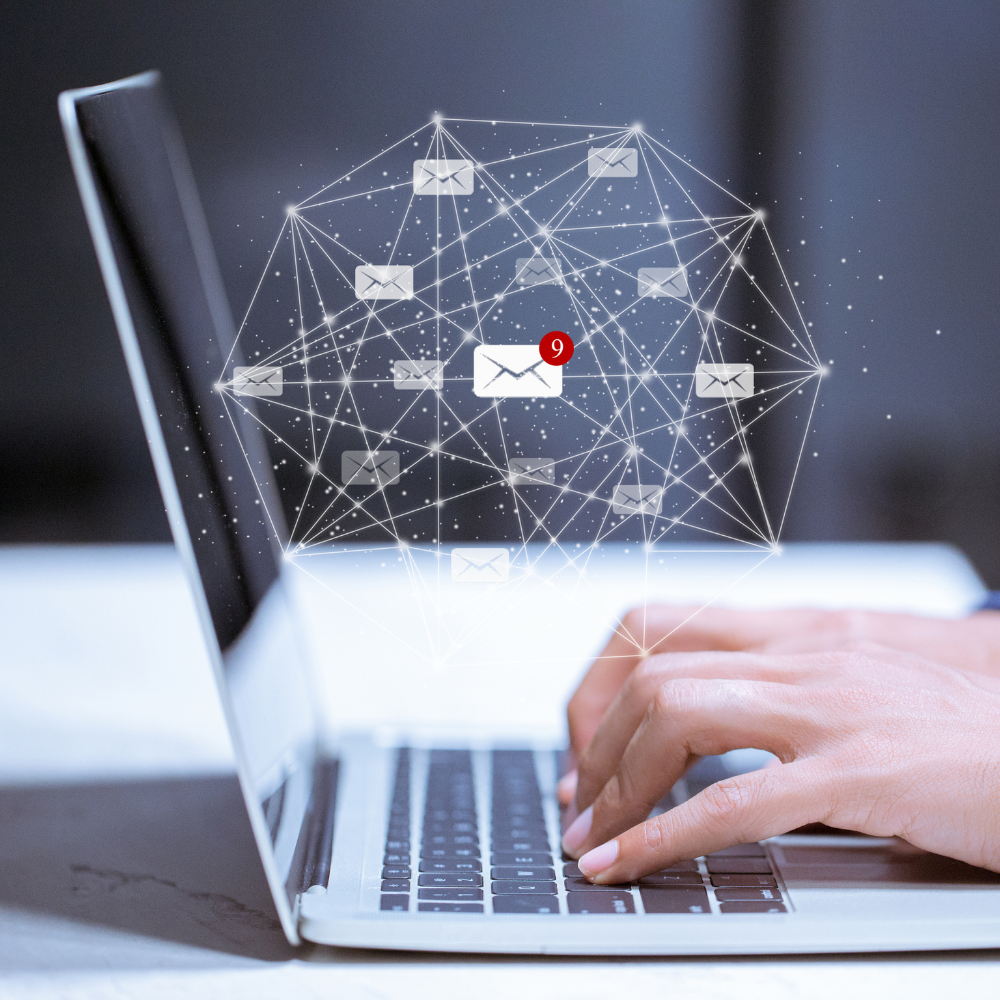 Effectively communicating your goods and services to your target audience is essential to a company's success. But what if the communication fails? Is there any loss? Yes, your target audience  will be unaware of your offerings.
In today's world, email communication is thought to be highly effective and sophisticated. We all know that emails always find their way to the intended recipient. Everyone will open an email at least once to read the content if it is important. Emails are effective just because of this.
Businesses, on the other hand, should always continue to improve their email conversation rates. However, keeping track of everything and retaining all of the information is a major challenge. Improvise to your fullest capacity; the more you improve, the higher your conversion rates will be. You must put in all of your efforts and employ all marketing strategies.
Email remains the most effective marketing tool. Customers, not only marketers, prefer to read emails and push notifications than receive regular phone calls. This, of course, emphasizes the importance of optimizing email marketing in order to increase email conversion rates.
So, let's just dive deeper into how to increase email conversion rate.
Double Opt in
A double opt-in happens when a person subscribes to a marketing automation list and then receives an email with a link to click to validate the subscription. The user will be registered to the email marketing list only after the confirmation click is performed. Confirmed opt-in is another term for double opt-in.
Spam domains in the distribution list will be considerably minimized if you use a double opt-in confirmation technique. This ensures that any bots who sign up for your content will not be added to your list, avoiding spam traps and safeguarding your brand's reputation.
Furthermore, because this is an additional step for the user, it demonstrates a different standard of interest in the company or issue, resulting in greater involvement and, ultimately, better outcomes for your email marketing campaign.
Use Target Audience Analysis
It's possible that 50% of all marketers fail to reach their target audience with their content. There could be a variety of reasons for this. However, the most prevalent cause is that they are unable to develop relevant material for their audience owing to a confusion about who their target audience is.
Here is where the target audience analysis comes into the picture. It's a strategy that ensures and assists organizations in getting their content in front of the right people at the right time. Many organizations require target audience analysis to properly optimize their marketing efforts and extract the highest benefit from a campaign.
By tailoring messages to a particular demography that has been analytically proven to become the most likely to engage, businesses can still save time, money, and resource capabilities by omitting demographics that aren't seen as relevant.
Include Split Testing 
Split testing is also known as A/B Testing. It lets organizations compare two versions of a web page, one original and the other variant, to discover which one converts viewers better. There will be only one variation between the two pages in order for the tester to understand why the performance has changed.
Split testing, for example, removes all the uncertainty from website optimization and allows experienced optimizers to make data-driven judgments.
Plan Regular Follow ups
The most crucial aspect of any campaign or marketing strategy is follow-up. Preparing follow-up e-mails is an efficient approach to increase client involvement. It's now a necessary part of any successful cold online marketing strategy.
It assists you in reducing the number of spam email reports you receive. Follow-up emails must be considered in the context of the larger Customer Relationship Management (CRM) scenario.
Offers Attracts Audience
Discover how to provide interesting offerings or content to your subscribers once you've improved your email marketing campaign management. Visitors will trust your communications if you utilize this method, which will eventually enhance your conversions.
Longer is Better
Making sure your emails are longer is a great approach to communicate with potential clients. It helps the audience understand the value of the content in your email. Check, though, that the email is lengthier than typical and contains key data.
Use Google Accelerated Mobile Pages
Mobile and handheld devices account for more than half of all website traffic. The use of AMP services can be a great approach to make the most of such a large amount of traffic. It's a service that uses a Google-based technology to speed up the loading of web sites or content.
About VLMS
VLMS is a premium B2B email marketing agency that offers best ever solutions. We have a team of qualified experts that are maestro in solving and offering best solutions for our clients. We are expert in guiding businesses to have a great number of sales and lead generation tactics. With the help of business intelligence and market research, we are now a prominent name in the B2B industry.