B2B Data: Key to success of sales and marketing strategies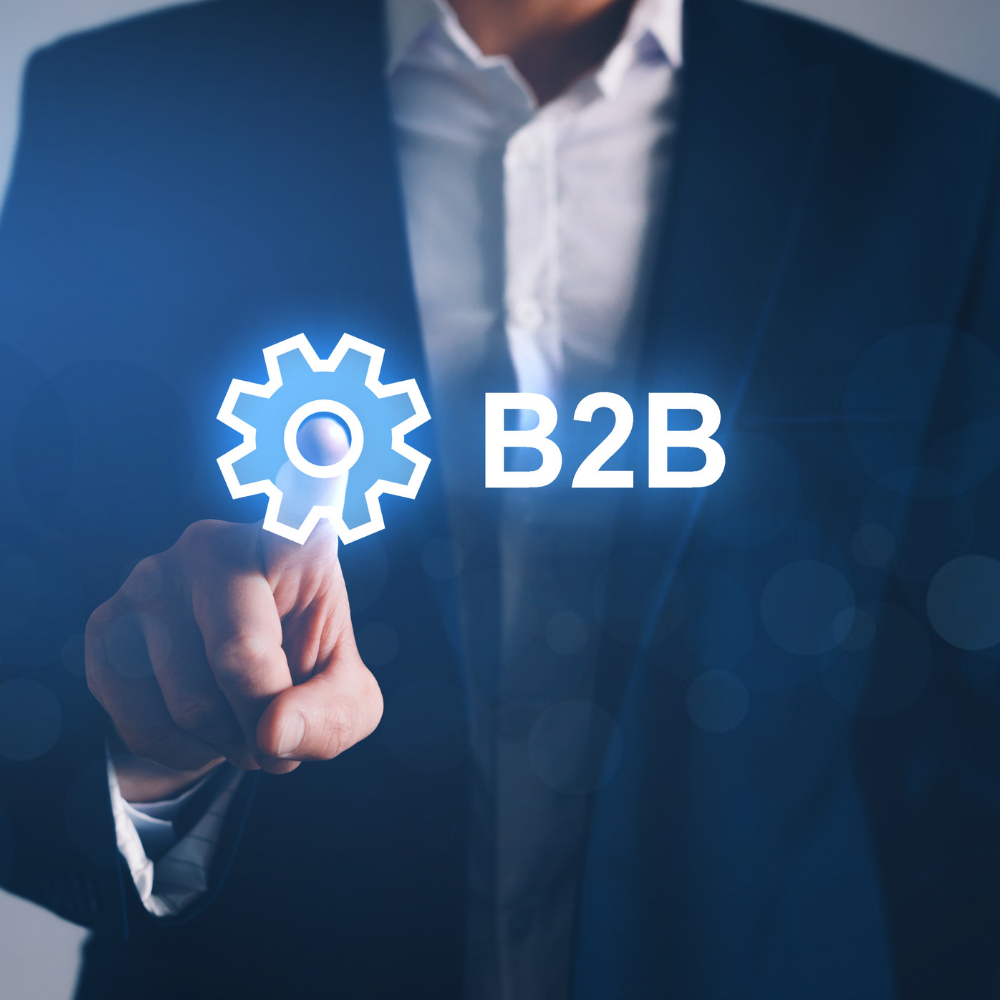 Data is extremely crucial in a business, particularly in terms of sales and marketing. Data points you in the direction of your ideal customer. The proper data will grow your customer base by attracting new customers, whereas the wrong data will ruin your sales and marketing strategy and results.
There's no avoiding the fact that incorrect data has an influence on every part of a company, from generating leads to marketing, customer interactions, cold calling, and sales. And anyway, your content, offer, and product are meaningless if you can't reach your leads or consumers.
It's all about acquiring precise leads from data, which means the data must be rich in relevant and accurate client information. This will assist in obtaining the appropriate leads, which can then be transformed into other stages. Finally, as a potential customer.
Let's talk about what's behind the covers of B2B data, and this blog will assist you.
Which data is right for your business?
Any effective marketing and sales strategy start with a good B2B contacts database. It makes no difference if you have a small or large company. It's vital to have accurate information about your buyers and leads.
The better you know your prospective customers, the further successfully you can pitch to them, develop products and services that fit their needs, gain critical insights, effectively recognize buying intent and behavior patterns, and boost your chances of succeeding.
The performance of your sales and marketing strategy will be directly impacted by selecting the suitable B2B data. The following B2B data types should be included in your system in order to ensure a more focused approach in your marketing strategies and a targeted sales pitch to your buyers and customers. Those B2B data types are- Firmographic data, contact data, technographic data and buyer intent data.
Firmographic Data
Firmographic data is essential for ensuring that your team spends their time focused on leads and businesses that are highly qualified for your service or product, as well as ensuring that your communications are as relevant to your audience as possible.
Firmographic data is a collection of facts regarding businesses or companies that are used to categorize them into market groups. Firmographics provide valuable insights that B2B marketing teams may use to target accounts that will benefit most from their goods or services.
Technographic Data
Technographics is the next phase in the evolution of market research. Technographics affect the techniques that your customers use in the same manner that demographics influence people's activities. You can gain an in-depth overview of a company's technological stack and upcoming intentions to purchase technological solutions using technographic data.
Buyer Indent Data
The signs that suggest a potential consumer is open to buying are referred to as buyer intent data. Buyer intent data mining tools analyses your customers' activities to determine what constitutes intent and what is simply regular behavior. Then, using those tools, you can advise your marketing and sales teams, revealing chances to improve your communication.
Data Enrichment and its importance
The method of combining raw information from your internal resources with data from other internal or external data sets is known as data enrichment. Data enrichment is a significant commodity for every organization because it transforms raw data into meaningful and relevant information. The vast majority of companies improve their raw information so that it may be utilized to make better decisions.
Importance of Direct Dials
Always check for the contact information of the person who makes the decision. Your data should be made up of direct dialing rather than phone numbers. If you want to pitch your idea to a Marketing Director, try to obtain his contact information. Because other members of staff will constantly take you for granted and refuse to let you speak with officials.
Quality or Quantity?
Generally, it is the mindset that quantity must be greater than quality in order to achieve profit. However, this is not the truth. Having a large amount of data of poor quality will never lead to profit. As a result, quality takes priority above quantity.
Data Accuracy is Equally Important
The quality of the database used throughout your email marketing is referred to as data quality. But when it comes to having your emails delivered to your subscribers' inboxes, data hygiene is a must. Your email campaigns can be severely impacted by bad data hygiene. Poor information hygiene, for example, will result in lower email delivery rates as well as lower open, engagement, and click-through rates.
Machine Verified and Human Verified Data
To acquire machine-processed data, a machine learning method is used. The information is gathered in mass. Human-verified data, on the other hand, is data that has been reviewed by individuals. Human-verified data is usually lower than machine-processed data.
How to decide Best B2B Data Partner for Your Business
With so many B2B data partners and sales intelligence systems to pick from, it can be difficult to find one that matches your requirements while still staying inside your budgets. Although picking who to collaborate with can be tough, when evaluating data partnerships, you can define a few variables.