10 success ingredients of leading sales performers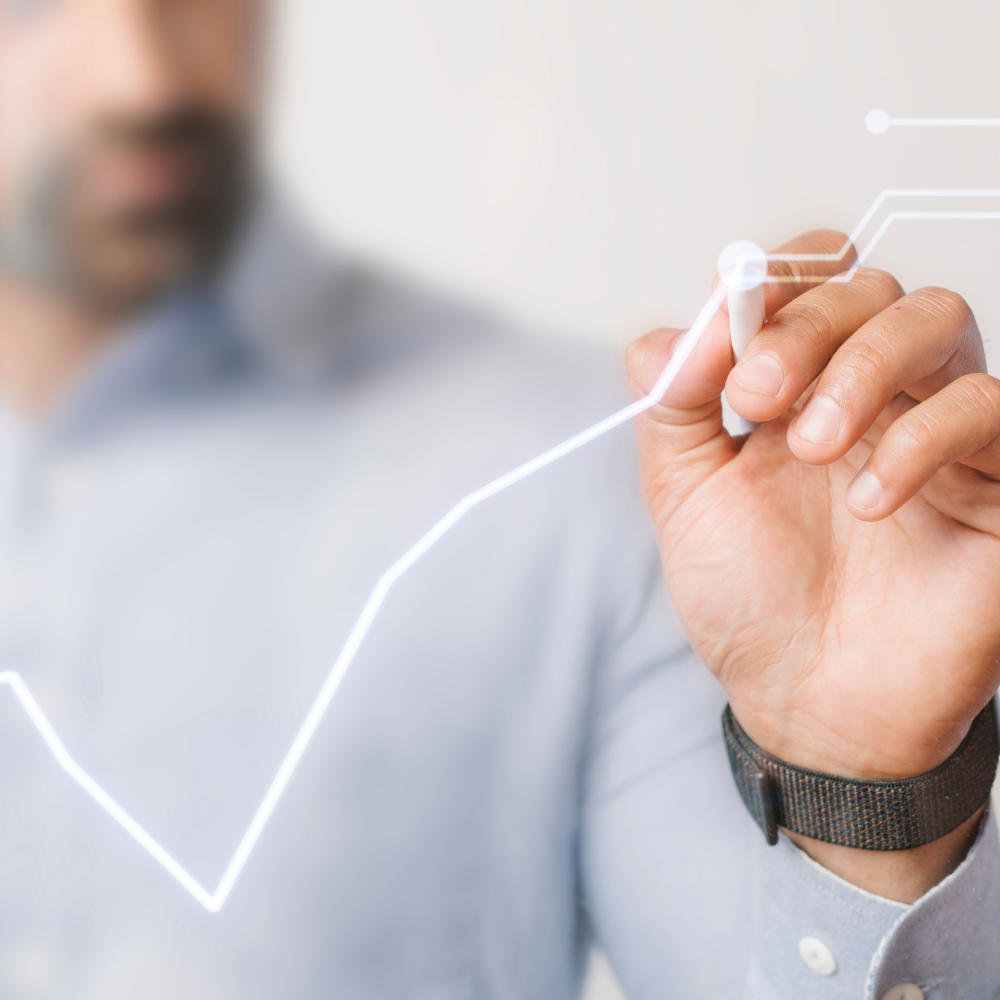 Sales is the most difficult and constantly changing career, but it is also the most intriguing in terms of learning, profile, and accomplishment. A salesperson can be anyone, but not everyone can sell. Real 'Sales Performers' are individuals that perform sales with passion and a positive outcome. No matter how well a salesperson works, he constantly believes and holds a grudge against himself, believing that he might have done better. Because of the nature of the job, this occurs automatically.
It's true that being a top salesperson isn't easy. Over time, the person must struggle with oneself and defeat their own targets. Not everyone can be at the top of their game; for the most part, most people will struggle to meet their quota. But that is not to say that you can't improve your skills by gaining from the greatest. These 10 tips of top sales performers will help you succeed whether you want to generate money online, over the phone, or in person.
They are Maestro in Building Relationships with Prospects
The core of the sales process is relationship building. A skilled sales performer will create a friendly and profitable relationship with prospects even before initiating the conversation about selling a product. That is why it is more important for salespeople to have a cheerful, calm, and courteous attitude.
If your entire approach is concentrated on closing the business as quickly as possible, prospects will not feel "comfortable" with you. It is being observed that people trust to buy and purchase from those sellers repeatedly with whom they feel comfortable and connected.
They Know the Importance of Follow up
The most important aspect of sales is follow-up. A great salesperson understands the importance of intelligent client follow-up. Some of them, on the other hand, do not want to waste time asking prospects if they have received their message or emails. However, this step cannot be ignored; following up with prospects on a frequent basis can result in a sale. Even on the last follow-up contact, many of the prospects say yes. As a result, avoiding or stopping follow-up in the middle is not a good idea.
They Accept Automation
Everything in today's world is automated. Even the best salesperson will undertake smart work in addition to hard work in order to work intelligently. Scheduling meetings and writing up call notes are two low-impact, labor-intensive procedures that may be automated to save up time that can be better spent elsewhere. Better still, take advantage of all of the sales automation technologies available today.
They Always have a Hunger for Learning
Learning is also an important aspect of the sales process. With regular learning and development programmes, an ideal sales team develops. Being a top sales performer necessitates a thorough understanding of the product. It enables you to express the features and benefits to your prospects in a way that they understand.
They Take the Customer's Perspective
Sales is, by nature, a self-serving profession. Moving on to the next customer too quickly may cause salespeople to overlook the examination of the customer's demands. That's why you should invest the time to learn about your prospects' problems. Rather than discussing the broad benefits of your product, think about how it would make the prospect's life simpler in specific ways.
They Emphasize Value Over Price
One key point is that salespeople should place a greater emphasis on brand value rather than price. Of course, pricing matters, but value is more vital. If your entire pitch revolves around being the least expensive option, your plan will crumble the moment a cheaper alternative emerges. Focusing on the unique value you bring, on the other hand, is a much more attractive proposal.
They Adapt their Approach for Each Prospect
When you think of a traditional salesperson, you probably think of a Wolf of Wall Street figure who is aggressive, egotistical, and outgoing. But it's just not true that being a strong sales performer necessitates an outgoing attitude. In reality, it could be a roadblock to success. A superb sales personality and star sales performance might come from a perfect blend of introvert and extrovert attitude.
They Communicate Concisely
Rather than going through every single feature, the greatest salespeople can concentrate on a few important areas that will make the largest difference to a prospect. They'll frequently utilise a basic sales script consisting of a few dot points outlining the many selling points and themes they aim to address to keep them on track.
They Ask for Referrals
Once the deal is done, everything concludes with a fantastic sales outcome. The prospects are delighted with your service, this is the chance where a minded sales performer seeks for more selling opportunities by asking referrals from those prospects. These prospects will definitely have good connections and will refer your service to their circles as well.
They End Pitch with a Question
It can be difficult to continue a conversation after you've finished a pitch. You want to understand if the client was impressed with what they heard, but you might not want to put them in the position and face losing the sale. In order to engage prospects, an ideal sales performer will close the presentation with a question like, "Do you have any doubts?" or "Do you want me to repeat any point?"
Keeping it all Together
There are a variety of strategies that salespeople can use to increase their effectiveness and convert more leads into paying customers. You may take use of cutting-edge sales and marketing technology, gain a better understanding of your business, and figure out how to explain your value proposition more succinctly. But, at the end of the day, becoming a top sales performer comes down to knowing your customers.