A unique B2B lead generation guide for better profitability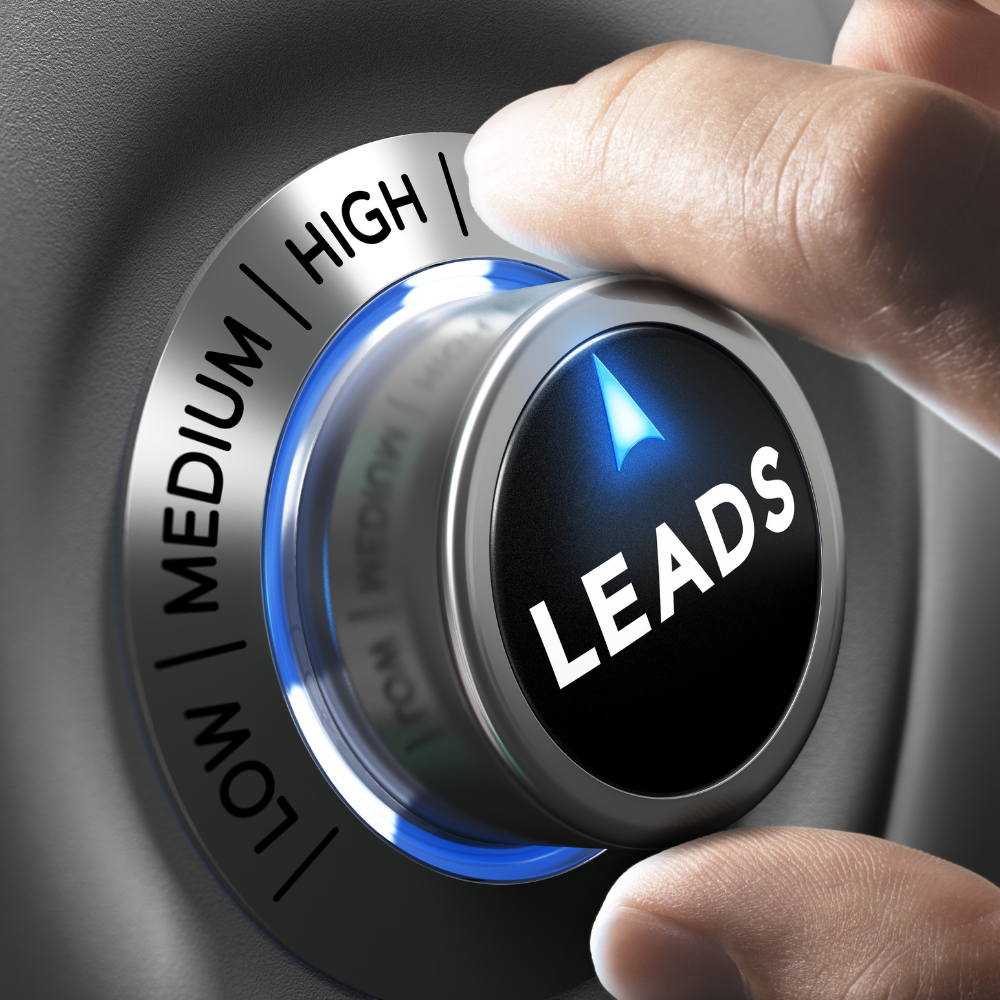 A business is all about gaining profits and maintaining that profitable position for a long term. Afterall, the ultimate goal of a business or a company is to generate high return on investment along with expansion. Some of the key departments and teams are highly responsible and involved for attaining goals. Sales and marketing are one of those teams that is extremely responsible for skyrocketing the sales for any business.
But what does sales include? Is the sales process a straightforward process? Sales process is a blend of multiple ingredients and tools that when mixed together provides a desired output. This advanced sales process includes lead generation. Lead generation is most significant for any organization to collect the pool of customers and prospects. However, lead generation can be a big challenge for many companies.
Lead generation is a method of increasing a company's exposure, trustworthiness, reputation, and enthusiasm within a targeted set of people. As a result, concentrating on lead generation can assist in increasing traffic from high-quality prospects. High-value customers follow high-quality prospects.
When you first launch your business, you most likely target a specific audience. Is this, however, the only sector you may and should get into? You may discover more about your prospects by using lead generation.
For acquiring qualified customers eager in what your B2B organization has to offer, B2B lead generation is vital. To expand, every sales process relies on leads. B2B lead generation is the process of finding and piquing the attention of the potential prospects in marketing. Or, to put it another way, this is the first step any company must take before making a sale.
Researching prospective customers entails locating businesses that might be interested in the product or service your company provides. Gathering data from these connections and pushing it into your sales pipeline is what sparking curiosity is all about. With a sale, a lead can be transformed into a customer.
Here is the full guide to get you through a successful B2B lead generation process.
Follow a Proven B2B Lead Generation Strategy
You must endeavor to have more people to realize your good or service, no matter how fantastic it is. Solid B2B leads do not appear out of nowhere. It's vital to generate B2B leads if you really want to fulfil your sales goals, but you don't want to get too focused on the volume of leads. The authenticity of leads seems to be more important so that salespeople can assume responsibility for them, contact them, visit them, and complete sales.
Recognize Your Sales Qualified Leads and Marketing Qualified Leads
Both are having a slight difference; however, the sales and marketing team has an ultimate goal of bringing quality leads that takes them to revenue growth. MQLs are leads who have exhibited a level of interest or service, have engaged in a promotional campaign, or are more likely to be receptive to a client than other leads. Sales Qualified Leads are leads that have been identified by your sales team as being ready for immediate sales follow-up. Such contacts have reacted to bottom-of-the-funnel offers like a trial version or made direct sales inquiries.
Avoid Blindspot During Lead Qualification
Whenever a lead is prepared to be moved on to sales, it's vital to recognize it. Many businesses base their decisions over whether or not a lead meets their ideal client profile. This helps to a certain level. As a result, they have a weak point, which leads to inaccurate lead qualification.
Replace Cold Approach with Data-Driven Lead Generation
Data is now easily accessible across departments and organizations. Yet, several B2B marketers still consider lead generation to be a challenge. The challenge for most businesses is figuring out how to use data effectively to produce revenue, starting with high-quality lead generation.
LinkedIn is a smart Tool for Lead Generation
LinkedIn is the most trending tool for obtaining connections and contact that may help you in business also. Using it as a marketing tool will boost the chances of reaching a high-quality prospect and even converting it into a loyal customer.
Lead Generation from Webinars
Today, just like LinkedIn, webinars are also a great way of increasing the outreach of your services to your customers or prospects. Webinars are an accurate and result oriented marketing strategy that has produced fresh sales leads in the past. But only when it is used effectively.
Look for the Tools Which has Following Terms
Usability
Researching and understanding the lead generating approach and tool you have picked should only take a bit of time. It should also not be used to push you to rearrange your entire workflow.
Easy Implementation
Integration with your complete system should not take more than a few days. Instead of employing outside engineers, choose tools that can be integrated by your own developers.
Cost
Aspects such as cost must be considered. Choosing a cost-effective lead generation solution will help you get a better return on investment.