Three successful components of cold outreach that everyone should know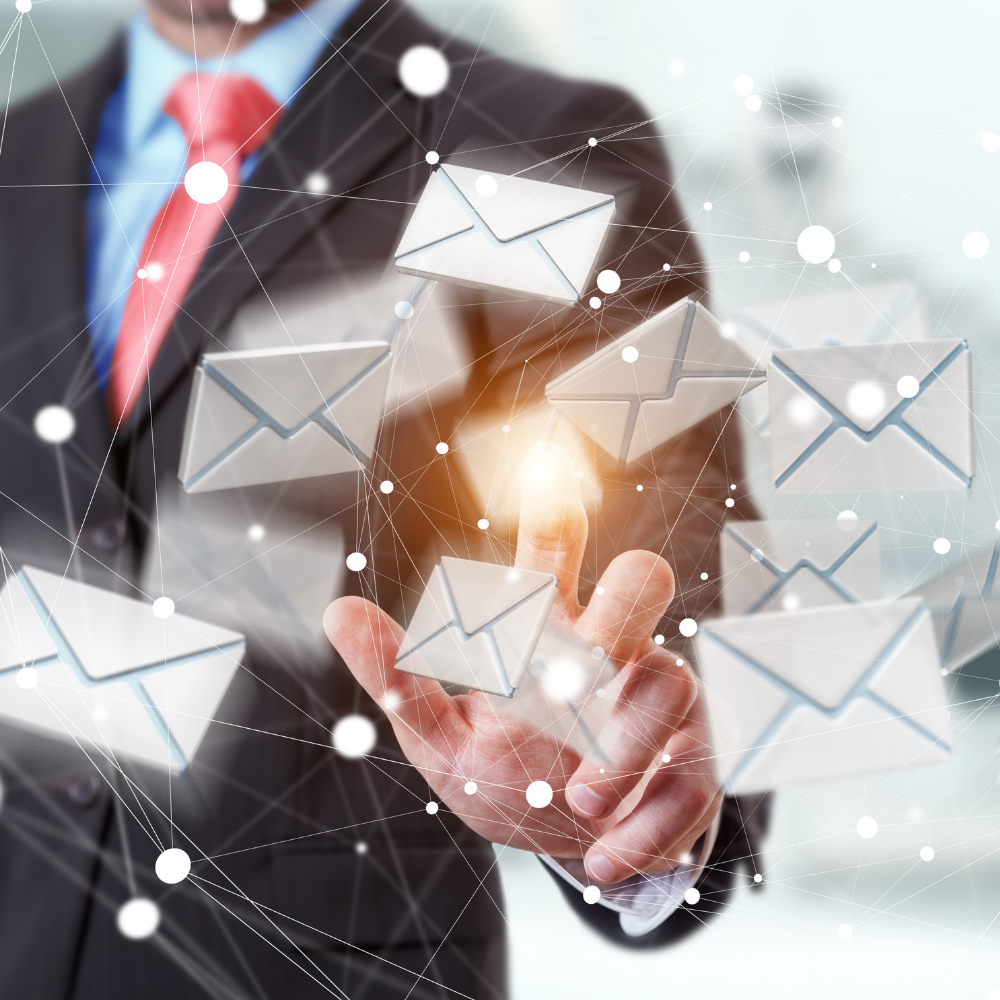 Prospecting fundamental concepts must be kept in mind whether you wish to develop or upgrade your sales outreach plan. Creating high-performing sales sequences is your finest weapon for success while undertaking cold outreach.
What are sequences?
A sales sequence, often known as a cadence, is a set of sales encounters provided at regular intervals. For example, on day one, you may send an email to your prospect, wait two days, and then send another email if they don't react.
If they don't react, you'll send them a third email, or a LinkedIn message, or even a phone call. This is how most sales are conducted. We've defined it in a way that allows us to begin developing a strategy around it. The general goal of a sequence is to persuade someone to act in order to progress from one phase in your sales process or funnel to the next.
Below is a summary of the three pillars-
· Automated Sequences
· Call Sequences
· Highly Customized Sequences
Pillar 1: Automated Sequences
Automated sequences are for moderate prospects who might possibly lead you to sales influencers, or they could be utilised for marketing. Automated sequences should account for roughly 5% of your campaign's total bandwidth. When executing these campaigns, you can expect 1-3 sales approved leads, and you'll need to target 200-300 prospects at a time.
When you do not even understand if the contacts are participating in the decision-making process, automated sequences should be employed. You're not sure whether they have the correct job title, but you want to make sure you raise awareness, and perhaps they'll introduce you to others further up the chain. So you're looking for persons with ambiguous titles or someone who can lead to a connection with the correct person.
The beauty of automated or semi-automatic sequences is that they take very little effort to set up while providing a high average return. Representatives could be a little more generous when it comes to include contacts in these sequences.
Pillar 2: Call sequences
The high-touch sequences are called call sequences. These are prospects who fit your desired client profile and have the appropriate job titles. In the sales process, they are usually influencers. You know that if you speak with them, you'll almost certainly begin a sales process, and you also know that they may serve as advocates in bringing in the decision-maker.
Call Sequences Strategy – Prospect to target: A potential lead who has the potential to turn into an immediate opportunity. More time should be spent on call sequences. Reps must place the right prospects in the right call sequences. Place someone in a call sequence only if you're sure it's a qualifying opportunity. With call sequences, you may expect a 35% open rate and a staggering 27% response rate. To put it another way, for every hundred prospects you enrol in a call sequence, you can expect 25% of them to reply. Over the course of the next 20 days, you'll need to do 1, 2, 3, 4, 5, 6, 7, 8, 9, 10, 11, 12, 13, 14, 15, 16, distinct touches.
You'll tailor these sequences to your target audience. Assume you're dealing with a group of busy C-Suite executives. You're not going to phone or contact them on a regular basis. You might make this a little more personal by spacing it out a little further.
When reaching out to managers, you'll need to be a little more thoughtful and deliberate about how you utilise that messaging to get through the noise.
Pillar 3: Highly-Customized Sequences
Prospects who are decision-makers in the sales process will benefit from highly personalised sequences. These are utilised to boost the response rate of one-of-a-kind bespoke emails and responses.
Let's imagine you receive a response saying, "Yes, I'm interested in your product or service," and you send them one email before they go. "Oh, well, we just went through all of this work and outreach to get that individual to say yes to something, to get them to make a modest commitment?" it's like.
Remember, in business, everything is merely a succession of tiny promises leading up to a greater commitment. You've managed to persuade them to make the first step. Now you should double-check that we followed up to get the phone call recorded. A follow-up procedure would be used in this case.
Take up the Conversation Sequence
This is for those high-value prospects who have had a favourable engagement with you previously. A good example would be if you had a lead who has progressed halfway through your sales funnel or sales process. Then they become silent; perhaps they lost their budget, or your sales champion resigned, and you want to reconnect with that possibility. A excellent technique to achieve this is to use the pick-up dialogue sequence.
Referral sequencing
A referral sequence is a customized sequence that includes a framework for referencing your past interaction as well as pertinent wording for follow-ups in the future. Ask for a reference every time you connect with someone who isn't a decision-maker. 25% of the time, referrals will result in a high-quality encounter.
Make sure you get it right the first time
Focus on the space between these varied touches while arranging your sequences. The farther down the chain you go, the more you may stack them or have less space between them. To locate opportunities, you need to move quickly. The higher you go, the more space you'll need. Because you already know it's a good match, you can focus on customizing and waiting for answers. Someone who works as a marketing intern will check their email on a daily basis. They will have all of their inboxes emptied, as opposed to a CEO who may not check their email for five days.
Likewise, if you send them an email every two days, they'll have received four emails from you by the time they check their inbox, which is a dead giveaway that it's automated and that you don't value their time. You now have a plan for continuing the conversation. Then there's a series of steps to ensure you're referred to the proper individual. And you've planned out a sequence in which you'll have a highly personalized chat with your hot prospects in order to close the purchase.