7 excellent approaches for upgrading efficiency of your B2B leads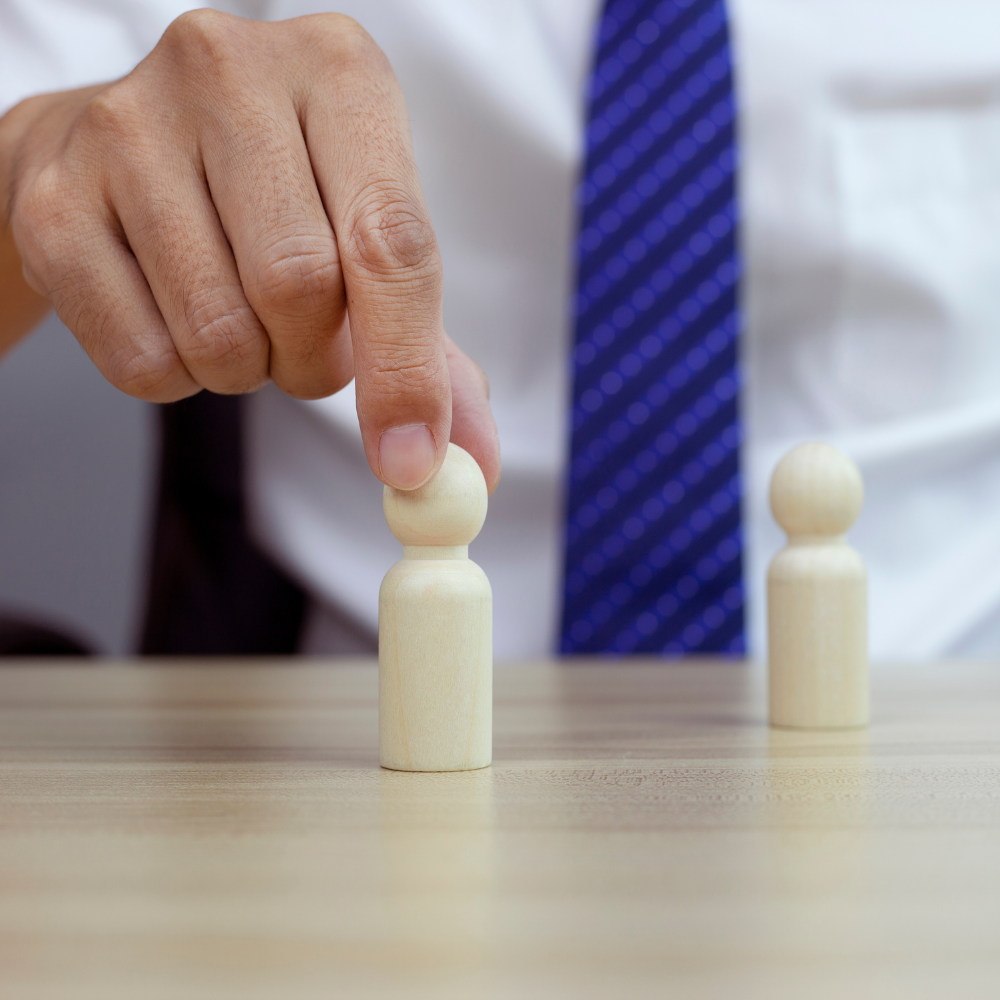 B2B lead creation is no longer a difficult undertaking. You may simply produce B2B sales leads for your company by running PPC advertising, investing in social media, or sending out email campaigns. When it comes to converting those leads into wealthy clients, though, the real job begins. Screening out low-quality B2B sales leads and focusing on high-converting leads is today's biggest challenge for any company.
Marketers spend so much money on B2B sales, so chasing a lead for months and getting nothing at all in exchange is a major financial loss for them. So, if a business doesn't want to send their sales staff on a fruitless hunt for unqualified leads, work on boosting the quality of your B2B sales leads right now.
Why is it important to prioritise lead quality over quantity?
The primary goal of conventional sales and marketing activities is to create more leads. The majority of lead generation initiatives have been optimised to produce more leads. It is a popular belief that the more leads you generate, the more likely you are to convert them into clients.
As a result, focusing on quality leads rather than quantity will boost the ROI of your marketing division and save time for sales managers. Aside from that, quality B2B sales lead generating can assist you.
Business growth
To expand the sales and profitability, you'll need high-quality leads. The salesperson will save time by not wasting time and resources on useless leads, which they can use to effectively monitor and develop valuable leads.
Gain competitive edge
By lowering the amount of leads, the team may offer customised products and services to target qualified leads faster than its competition. As a business owner/marketer, this will raise overall confidence and give you the guts to be creative with your marketing techniques.
Practice multi-channel marketing
Marketers can create leads through a variety of digital marketing channels, including emails, content syndication, social media marketing, and more. When you concentrate just on high-quality leads, you'll offer your marketing associates enough time to gather leads from other marketing channels and grow your company's reach.
7 ways to improve the quality of your B2B sales leads
Identifying, engaging, qualifying, and closing prospects are typically the four parts of the B2B sales cycle.
The majority of marketers and salespeople devote half of their time to locating and contacting leads. However, they overlook the fact that lead qualification is the last step in the sales process.
As a result, if you don't need to miss prospective customers or waste time on ineffective leads, we recommend that you use these 7 B2B sales lead generating methods as soon as possible.
Build buyer's persona
A buyer persona is a crucial part of any successful inbound marketing approach. If you want to sell anything, first figure out who wants to buy it.
Profiling your buyers will enable you to send targeted communications to the most relevant prospects.
A buyer persona is a made-up character that represents your ideal consumer. Your marketing team may create B2B leads focused content that interacts with your buyers after they know who your target audience is.
Gather buyer's intent data
Focus on getting real-time preference data from your target audience after you've created an ideal buyer's person. Although a buyer persona is made up of information, strong intent data is required for quality lead creation.
Intent data shows where a lead is in the sales funnel and how interested they are in your services. Furthermore, organisations can use intent data to determine a lead's specific position in the funnel. This manner, you can use different marketing methods to target high and low conversion prospects.
Practice account-based marketing
ABM is a modern marketing strategy that focuses resources on existing clients in order to develop connections and increase revenue.
Existing clients are already valuable leads, if you think about it. They are aware of your services and have previously used them. As a result, there's a good possibility they'll buy from you again.
Automate your marketing process
The basis of quality lead generation is marketing automation. It supports B2B marketing and salespeople in tracking, evaluating, and engaging with high-quality leads. Marketing automation is critical for generating high-quality B2B sales leads, so automate the right marketing procedures in your company.
Build a lead scoring system
Building a lead score system is the greatest way to locate excellent leads. The lead score system will filter out high-priority leads rather than chasing all leads in your CRM. As a result, a solid sales pipeline will be built, allowing deals to be closed swiftly.
To create a lead scoring system, you must first decide your lead qualification criteria. You should concentrate on a lead's interaction with your company for this.
Streamline sales and marketing operations
To boost the quality of B2B sales leads, it's critical to set up a robust line of communication between marketing and salespeople. Business leaders need to be able to maintain a positive relationship between sales and marketing divisions at all times. They must teach sales and marketing representatives how to work together as a team to accomplish the corporate goal.
Take a look at social networks
Don't overlook social media while looking for great B2B sales leads. The ideal location to communicate with your leads and increase their quality is on your company's social media accounts. Regular posting and direct DMs can tell you more about your sales leads than any other media. Today, all social media platforms allow you to generate leads through both paid and organic means.
Prepared to enhance the quality of your B2B sales leads?
Improving lead quality is a process that takes time and effort. To increase the quality of your B2B sales leads, you should try out numerous marketing techniques, tactics, and approaches. Improving the quality of your leads will take some time at first. Things will get easier after you figure out the right recipe for nurturing your leads.
To improve your conversion rate, you should experiment with numerous tactics such as account-based marketing, social media networks, lead scoring, and others.