How to reach your goals quarterly: Proven strategies for increasing sales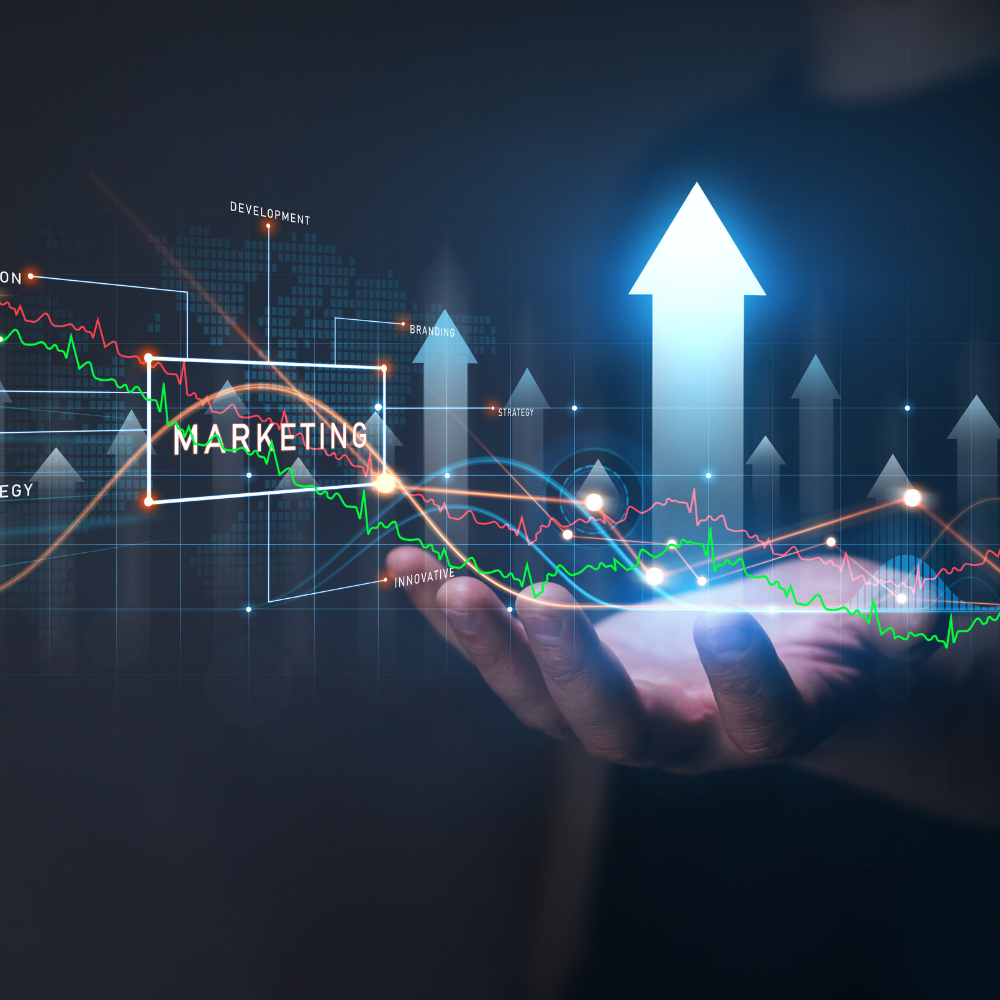 Marketing is a huge part of any organization and has a significant impact on the bottom line. According to the most recent statistics report, 75% of marketers continue to indicate how campaigns directly affect earnings.
That may seem like a lot of pressure to some. What can be done to increase the contribution of the team? Let's take a look at how other marketers are achieving their aim of transforming more prospective contacts into paying, revenue-generating clients.
Make sure the goals are clearly defined
It's vital to define the goals properly in the first place if you want to ensure that you reach or surpass them. The greatest approach to finding out how to get somewhere is to know where you want to go. Even if you have the greatest people, solutions, and resources, achieving your objectives may be difficult if you and your team are not working toward clearly stated objectives. The idea here is to be as detailed as possible, to define SMART goals, and to make sure you're measuring the right metrics and KPIs (KPIs).
Understand target audience
It is natural to believe that businesses have a thorough understanding of their target market. However, they must periodically examine and assess the target audience to avoid any missed opportunities. Organizations should gather time in advance of the meeting to schedule the meeting and ask all of the level questions. These will provide them with high-quality leads and opportunities.
Who are the ideal customers?
This question allows businesses to focus on the clients who will benefit the most from their service or product. Create an Ideal Customer Profile if you haven't already, or if it's been a while (ICP). Once the ideal client has been identified, teams may devise the most effective strategy for reaching them and maximizing profits.
What core issues are addressed for customers?
To determine the buyer's requirements, brainstorm with the team. Read customer testimonials and speak with existing clients. The buyer's primary goals might range from performing a task quickly to learning more about a subject. Then, as a group, determine the major pain point of the ICPs you're working on. Knowing what issues can be fixed can help the organization and team develop future communications.
What is the typical journey?
Determine the buyer's purchase cycle after thoroughly studying their demands. Get down to business and draw out the marketing and sales funnel, beginning with knowledge of the problem and ending with a purchase decision. Understanding the buyer's journey is critical so businesses know when and how to persuade them based on the purchase stage.
What are the competitive advantages?
Know what the competition is giving and how you vary from them to appropriately sell the solutions. Give yourself a feeling of identity and a better selling point by confidently expressing why a buyer would select your firm over the competitors.
Review the current status
Auditing your marketing approach is a terrific method to uncover new possibilities and target demographics while also increasing income. What's the best part? You may preserve your old channels and approaches while discovering new channels.
Keep an eye out for additional distribution channels and prospects as well. Even if the team has an attempted plan, what if you're missing out on channels that business rivals are using? Videos and webinars are making strides in lead generation and higher income as businesses adjust to the new normal.
Combine the sales and marketing teams
Marketing is in charge of customer acquisition and then transferring them to sales. When it ultimately boils down to it, both want the same thing: more revenue for the company. If you want to optimize the contribution of the marketers in the sales funnel, you must integrate both marketing and sales divisions.
Improvise the budget
Due to its capacity to accurately and cost-effectively interact with target consumers, a go-to-market (GTM) plan is among the most successful tactics employed across all sectors. It's simple to understand why: sending an email or making a phone call is a fraction of the expense of running advertisements or planning an event.
Using VLMS to achieve desired goals
VLMS delivers 95 percent accurate human-verified connections, allowing you to easily contact suitable consumers. VLMS makes it simple and quick to locate potential consumers and boost conversions, resulting in increased profit.