Perfect guide on how to generate 5X ROI from marketing budget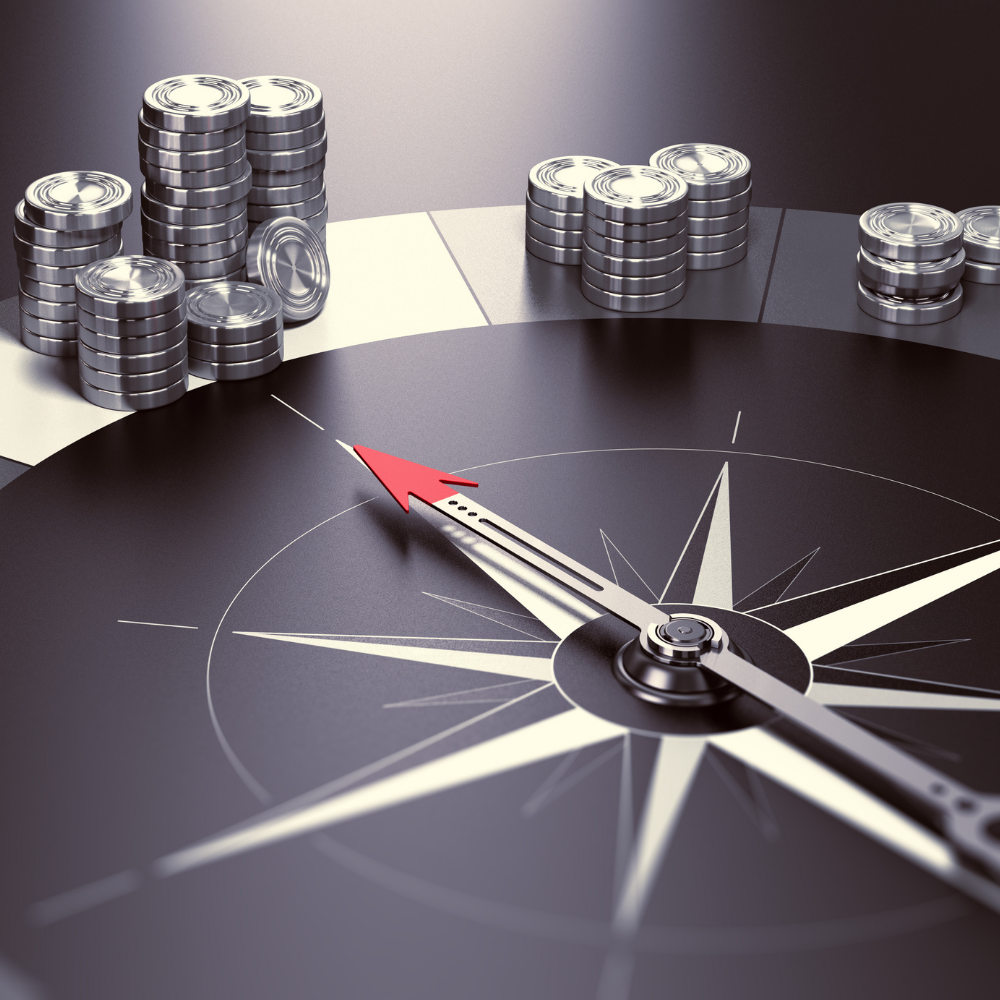 Marketing efforts normally need a significant amount of commitment, whether in financial terms or time. Leaders cannot expect significant outcomes from marketing strategies unless they are ready to invest some money and time upfront. Many marketing experts are hesitant to experiment with new marketing tactics. After all, budgets are limited, and it may be frightening to invest any money in a marketing effort that may or may not succeed.
Marketers require well-structured planning and strategy to secure a positive return on investment. Evaluate platforms and choices that will provide a solid return on investment for any upcoming marketing effort.
Goals have to be recognized
The goal of a marketing strategy is usually self-evident: companies want to sell more products or services. However, it's usually a multi-step process that includes multiple interactions with a prospect. This means that marketers should just not expect every money invested in marketing to result in a purchase.
Marketers must first identify the long-term return they are striving for before they can successfully assess the return on investment. Is it simply about increasing revenue, or is it also about finding new qualified leads? Leaders must first identify goals before estimating ROI. This ensures that they are getting the results they require, not simply the ones they think they should be looking at.
A proper ideal client profile
Knowing target customers has allowed businesses to better personalize with current customers, attracting new ones as well. Aside from enhanced insights, customer profiling has several additional advantages that every business should be aware of to attain market confidence and sustainability.
Because each company's ICP is unique, it's tough to duplicate its exact structure. On the other hand, the purposeful process of constructing the ICP requires the same key ingredients every time. When it comes to obtaining client information and data, precision is crucial.
Are paid ads giving returns?
Search engine and social media advertising necessitate a massive investment, primarily if you're in a competitive market with a high-ticket size. It is necessary to ensure that ad campaigns are effective. Ascertain that the team monitors and optimizes the adverts on a micro-level.
Having the right data and content for email campaigns
Three key aspects impact the effectiveness of email marketing: content, audience, and data quality. Data health refers to the quality of the database used in email marketing. It's hard to underestimate the value of content in improving email deliverability. If the content of the email isn't interesting or fun enough for recipients, deliverability will suffer over time. Use a message structure in the email that makes it simple to digest the content.
Additionally, customize the content to the audience's preferences. Do your homework, understand your target audience, and create relevant material that shows you care about their issues and have the answers.
Implement analytics and track KPI
Keep an eye on your key performance indicators to see if you're on track to meet your ROI goals (KPIs). These show if you're on pace to reach your goals. The usage of analytics is required for KPIs. Extensive analytics can assist you to figure out who is converting and who isn't, as well as where they are exiting the marketing funnel. KPIs and analytics may help you fine-tune your marketing plan so that you can interact with your target audience more effectively.
Have the right marketing data intelligence tool?
Leads are less probable to become paying customers the longer it takes to engage or re-engage them. As a result, data intelligence's relevance cannot be emphasized. You have to be creating good data-driven business decisions. Data intelligence, not to be confused with business intelligence, refers to an organization's capacity to interpret and utilize its data effectively and efficiently to enhance production, increase efficiency, and position itself as a market leader.
Get deeper insights with VLMS
Having to retrieve information from many systems can be difficult and lead to human errors. VLMS consolidates all of them into a single interface, making the procedure quick, simple, and clear. Filtering data with VLMS is possible based on firmographics, technographics, and Buyer Intent Data. Marketers may find billions of human-confirmed contact data, particularly confirmed direct work mobile calls, on the platform.