How to interact with prospects at live conferences and events with B2B contact data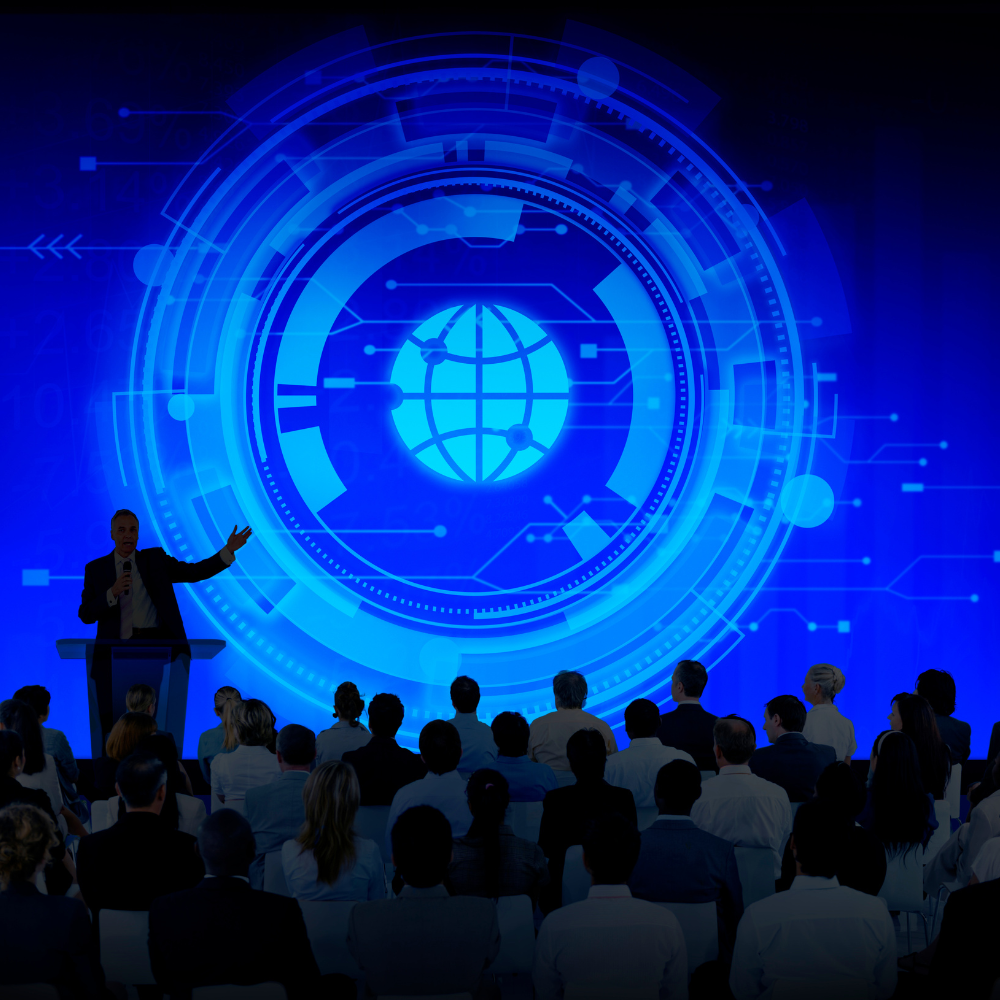 Events throughout the pandemic appeared slightly different. Many of us decided to attend regular conferences virtually instead, substituting webinars for in-person gatherings. But things are starting to change. 78 percent of event marketers said they desired in-person events to return to a critical role once it is safe for them to do so, while 75 percent of event marketers indicated they will continue to organize virtual events a year from now. It's critical for marketers to use B2B contact data before, during, and after events to interact with potential customers, especially since in-person events are starting to make a reappearance.
Pre-event preparations

The primary objective prior to an event is to concentrate on canvassing in order to expand the guest list and draw in the right crowd. You could be trying to connect with new people and local businesses that have been on your radar. Perhaps you're just using a wide net to enter a new market. Whatever the situation, you need to prepare if you want the in-person event to be successful. You may achieve this in a variety of ways by utilizing your B2B contact database.

Excite the audience

If you have access to a list of event registrations, this is one of the finest methods to increase your audience. This information may be used to create a buying center map and launch effective marketing campaigns. You may determine if you're accomplishing your objectives and modify your messaging based on the amount and caliber of registrations. You may check to see if you're collecting the proper firms, industries, and job descriptions once companies complete the registration form. Using the information you've gathered, you may send them tailored messages to pique their interest.

Decipher intent

Use intent data if it is provided by the B2B data source you are working with. Find firms who could be interested in attending your event but are not registered participants or may not have the funding to attend by looking for intent signals with your event. Suppose a certain prospect is someone you're serious about but who hasn't made the final decision. In that case, you may offer to subsidise their appearance in some manner, whether it's a discounted fee or by making them a VIP guest and welcoming them for free.

You may target the relevant accounts and provide specialized attention to individuals who need it the most by using the additional information of their buyer intent data. These accounts could be looking for event-related terms while debating their course of action. That's when you pounce, inviting them and giving them a deal, as if you knew just what they needed!

Reach out to locals

You might want to look into using firmographic data depending on where the event will be taking place. You may use a firmographic filter to whittle down possibilities according to where they operate, whether it's by state, city, or ZIP code search. Look for businesses that have locations close to the event.

Even if they aren't going to the conference or event, you can still benefit from their proximity. While your team is in town, take advantage of this wonderful chance to schedule face-to-face meetings with influential individuals to provide tailored assistance, solutions, and introductions that will ideally result in a completed contract.

Focus on their tech stack

You might want to look at their tech stack if your solution offers integrations with other systems or if you're trying to discourage customers from utilizing a rival. A data source that offers you technographic data might provide you with insightful information on the hardware or software programs your prospects utilize. B2B marketing and sales professionals may focus their efforts and save a tonne of time by using the tools and apps that a firm employs. Let's say you provide a product with Salesforce integration. It is only logical to seek accounts that are already utilizing that solution. The talks will finish very quickly if they don't need what you're selling.

During event

You're probably going to collect a lot of business cards and see a lot of conference badges now that you're back in person. These are excellent for expanding your current B2B contact database and keeping note of everyone you met at the event so you can remain in touch with them later.

Having a social media presence while at the event is a superb method to interact with guests or persuade them to stop by your booth at a bigger conference. To encourage potential customers to swing by and say hello, try advertising the location of your booth as well as who on the team they should be on the lookout for.

Make it great with VLMS

Look no further if you need a solution to help you organize all of your event-related data. With in-person events once again appearing on our calendars, VLMS is geared up to assist you make the most of all the B2B contact data at your command.