How sales leaders can assist teams working for revenue to identify the correct target market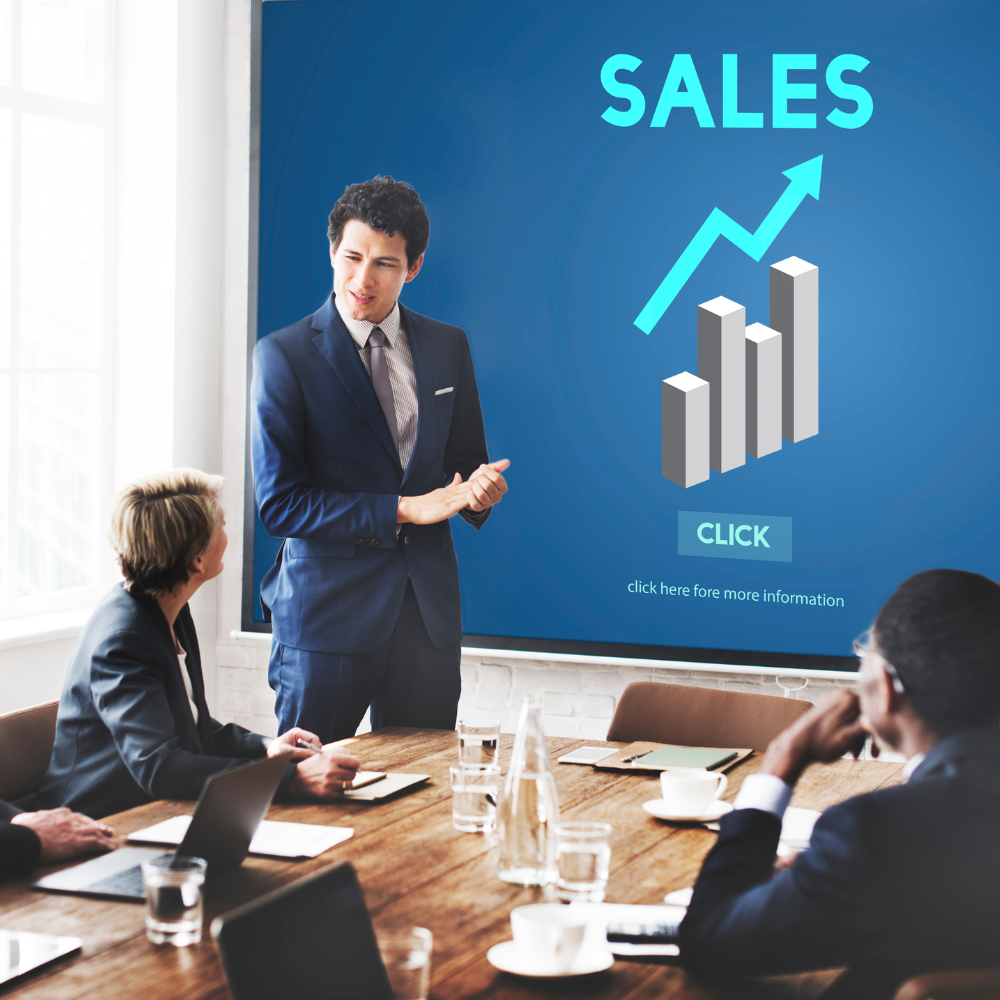 Sales managers want their teams to spend more time on creating wealth than on doing menial duties. Sales cycles are lengthened as a result of the increased difficulty in reaching the appropriate decision maker. But don't be scared! Tools are available to make sure that the team targets the appropriate demographics, boosting productivity and eventually producing accurate sales estimates.

Recognizing loopholes
Think like a pro for some time. What exactly does the sales team need? It's likely that you will learn about their requirement for information, which extends beyond simple firmographic and contact information like a company's primary contact number. Instead, they will need the whole range of data kinds, such as firmographics, technographics, current direct contact data (such as direct dials), and intent data, in order to be effective. The team's effectiveness might be hampered by a lack of access to this data, therefore you want to use a B2B data source that has it on hand.
You will fall short of your sales quota if the sales staff can't effectively increase the pipeline. Given the complex nature of B2B sales cycles, managers won't be able to create a sustainable funnel if the productivity of the sales team is not boosted by concentrating on revenue-generating activities. The team will fall short of their sales quota both this quarter and moving forward. The revenue-facing teams may, fortunately, be equipped with tools and strategies to help them reach their goals, surpass expectations, and establish connections with the right prospects.
Create or revamp your ideal customer profile
Leaders must first determine what the actual ICP is. While it could be attractive to just take a list of the Fortune 500 businesses to utilize as target accounts, taking the effort to figure out who the perfect client would be is worthwhile. Knowing why an ICP is significant is essential to figuring out who to target and conveying it to the team. Selecting the incorrect sort of firm will result in a waste of time and irritation if the marketers are going to be concentrated on digging deeply into a target account.
It's also crucial to keep in mind that the ICP can start to vary as the business develops and broadens its product line. To make sure performance is excellent and deals are happening, this process should be routinely examined and revised because it is dynamic.
Putting the best leads first
For sales, having a basic understanding of who they ought to contact is insufficient. Assisting the team in ranking and prioritizing who to call is the next stage. Your team will waste valuable time pursuing accounts that do not entirely line with your ICP if you do not assist them in identifying the appropriate accounts to pursue. In a setting where sales cycles are lengthy, it becomes more difficult to catch up with lost time. How do you decide who to give priority to? Consider your ICP and the qualities you are looking for in a lead.
This could need some experimentation, and you might need to make adjustments if you discover that some traits matter more than you first anticipated. By uncovering buyer details that you had previously missed, VLMS may help you streamline your lead scoring process.
Finding the right contacts
The only thing left to do is outreach now that your team has determined who their ideal client is and has prioritized their leads. However, are you able to contact them? Experts estimate that just 34% of a salesperson's time is spent conversing with clients. The remaining time is used for administrative work like finding contacts. Imagine if you could save all that time by always having up-to-date contact information at your fingertips?
While you are on the website of your target firm, VLMS enables your team to locate human-verified contact data for the prospects in a moment. The precision and power are powered by VLMS's B2B intelligence platform, a market leader. Additionally, you could discover that your database is missing important data points.
Teams may add this incomplete information and even remove data redundancy by spending on data enrichment, which can streamline sales discussions with the appropriate contact. Your whole team will be able to create the most precise and effective prospect lists they have ever had with the use of this enriched data since many contacts will have email addresses, direct call numbers, and even mobile numbers provided. Giving the sales personnel greater data up front will increase their efficiency.