What are top 5 reasons your B2B advertising fall flat?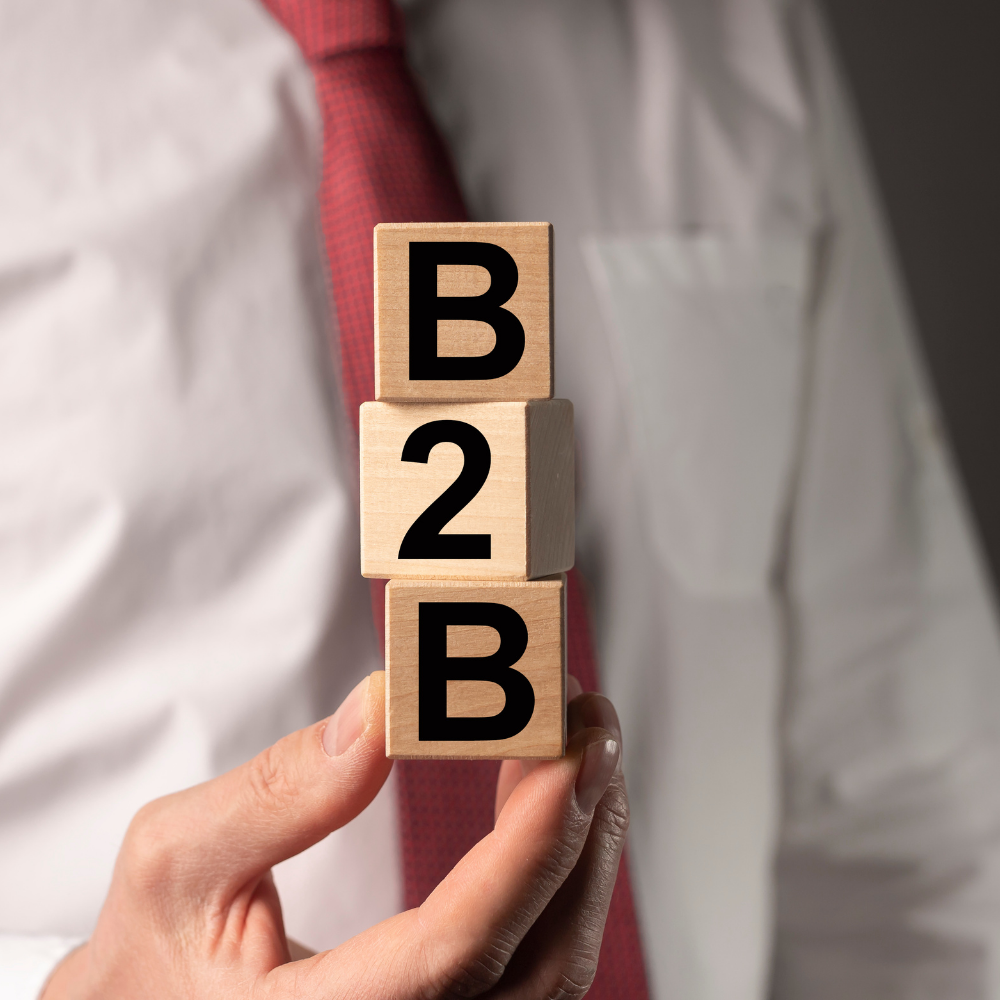 It's not because individuals aren't interested in commercials that your B2B advertising is failing. You're failing because you're not advertising properly.
We all know that generating B2B leads is difficult. However, if you run B2B advertisements intelligently, you may succeed just like your B2C competitors. So, without further ado, let's look at the top 5 reasons for your B2B advertising flop, as well as some viable alternatives.
A fundamental principle of B2B advertising
First and foremost, B2B advertising is distinct from and more difficult than B2C advertising. You can't attract customers with big discounts or impulse purchases in B2B marketing.
Need and quality are the driving forces behind B2B sales. B2B purchases are made when a company requires or wants to provide greater value to its consumers. Businesses don't buy because things are on sale or are about to run out of supply.
Why do you need a great B2B marketing strategy?
B2B marketing is certainly important for your company's growth. You may interact with potential prospects, analyse industry trends, target intent-based marketing, and much more with advertising. The following are the three most important reasons to invest in B2B advertising campaigns:
In 2021, the worldwide B2B market will be worth $7.72 trillion. You can estimate the size and competitiveness of the B2B market based on this. As a result, advertising is your single weapon for spreading favourable thoughts about your business and establishing your distinctive brand recognition and connecting with the audience.
Advertising provides a variety of options for promoting your products and services to the right people, such as B2B video marketing, content marketing, and so on. When your brand is introduced to huge groups of people who are interested in it, it will immediately increase sales and generate more profit for you.
5 Reasons Why Your B2B Advertising Fails
You're not digging deep enough into your buyer's persona
You can't anticipate desired outcomes from your ad campaigns if your advertising isn't intended to target the right population. That's because a buyer's representative may assist you figure out who you're talking to or building a product for.
A buyer's persona aids in the better understanding of your consumers, the mapping out of their journey, and the development of new goods and services for them.
Not choosing the advertising channel wisely
Print media
Yes, print media is still alive and well. Newspapers and periodicals are still widely purchased. According to a source, 56 million newspapers are sold in the United States every day. As a result, you may always publish your company adverts in classic yet powerful print media.
Broadcast advertising
Broadcast advertising is when you use voice and pictures to advertise on television, radio, and other forms of media. It's one of the most productive and fun B2B marketing strategies available. Television is the largest and most profitable medium of advertising.
Social media advertising
Today, social media is without a doubt the most prevalent and current advertising tool. To keep your B2B advertising from failing, use social media marketing. It offers greater flexibility, control, and diversity. As a result, around 72 percent of B2B marketers currently utilise social media advertising to conduct targeted marketing.
Not having clear goals and objectives
Before you can map out your campaigns, you must first define your advertising goals. Because you can't define key performance identification indicators to monitor the effectiveness of your adverts if you don't have clear goals. And if you can't examine your ad's success, you can't tell if it's giving you the best return on investment.
So, first and foremost, identify your objectives in order to avoid failure in your B2B advertising. It's easy to set your advertising objectives; all you have to do is ask yourself a few questions.
Not having a fixed budget for advertising
One of the biggest causes for your failing B2B advertising initiatives is a lack of funds. If you don't plan ahead of time for your advertising budget, you can end up spending more than you earn.
Businesses should aim to spend 2% to 5% of their income on advertising. However, this varies depending on the size of the company, the industry, the competition, and a variety of other factors. As a result, before deciding on an advertising budget, you must analyse all important internal and external elements.
Lacking in unique and personalised approach
The majority of B2B marketers do not devote much time to developing distinctive and tailored marketing campaigns. Instead, they merely generate salesy commercials that are devoid of any information or value.
Customers, on the other hand, desire individualized, memorable, and pleasant advertisements. They want to be familiar with the brand and have a personal connection to the goods they intend to use. As a result, B2B advertisers must be more inventive and funnier in their advertising strategies.
How to Avoid Failure in B2B Advertising
It's not simple to plan and execute B2B advertising campaigns. To obtain desired outcomes, you must continually plan, monitor, evaluate, and control your adverts. However, if you prepare properly, advertising may significantly increase brand awareness and income.
Also, learn from your B2B advertising failure and don't give up just because one campaign didn't work out. If you're consistent and learn from your failures, you'll be able to build a successful B2B marketing strategy.