Top sales tools to skyrocket B2B sales results in record time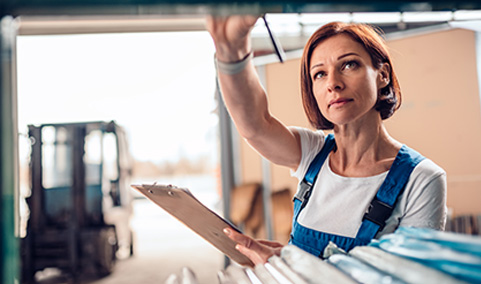 Sales is one of the important aspects of keeping the businesses afloat. Closing the deals in b2B sales is largely influenced by the actions of the in-house sales team. For improving the number of sales, the sales team must be hyper active and communicative to close the deal before it vanishes.
From good proposals to open communication, everything plays an important role in B2B sales. New technologies have made it easier for the sales people to interact with their prospective audience. From data transfer to virtual presentations, everything is made possible by the latest technological innovations.
Now, let's talk about the must-have tools to sell and close the deal in the B2B sales segment. Top sales tools for closing deals
LinkedIn Sales Navigator
It is one of the most widely used platforms for getting jobs and hiring. In addition, it helps sales tram in connecting with the decision makers of their prospective businesses. LinkedIn is the leading professional platform on which professionals connect and expand their network for personal (career) and professional (business) growth. Manually mining the details of leads is a cumbersome task and thus LinkedIn Sales Navigator comes into picture. It makes the B2B sales prospecting easier for the sales teams all over the world. With this, sales professionals can connect with interested prospects in the easiest way possible.
Zoom
It is one of the most used platforms for virtual meetings and presentations. Individuals use it to connect with their team members without having to meet in person. It is one of the fastest growing video conferencing platforms that offers complete security to the attendees. Zoom offers seamless meeting experience in which the sales team can directly communicate with the prospects just like face-to-face conversations. B2B sales teams can use their application for in-house meetings as well as external meetings. It helps in keeping every member on the same page. Project updates and sales pipeline updates can be determined using the virtual meeting setup offered by Zoom. It has become one of the prominent virtual meeting setups in record time.
Streak
Manually moving the B2B sales pipeline is a tiring process. Thus, Streak has come up with an advanced solution that is integrated with Gmail. Loaded with Streak's tools, the sales team can manage multiple deals at the same time without having to disturb their workflow. Also, it offers customizable details so that sales reps can view details they require, whenever they open their mails. It keeps all the mails and attachments neatly in a centralized way in order to reduce the clutter caused due to multiple sales pipelines.
Slack
Slack is an advanced tool that helps sales teams to collaborate and communicate so that deals can be closed at a faster pace. Slack is designed to make procedures easier for the sales professionals. Whether a salesperson wants to follow up or significant deal or nurture new leads, Slack got them covered. It allows access to automated alerts. Also, it helps in organizing and collecting complete knowledge of B2B prospects.
It is designed to offer insights about new ways that can be appointed for identifying new and unique sales opportunities. No one likes the same mails multiple times. Slack has the best option for this - it helps in eliminating the duplicate mails.
Google Drive
It is a well known brand. It is known for identifying the problems of industry and comes up with the most unique solutions. Google launched Google Drive with the aim to solve the issue of data storing and sharing. Google drive offers options wherein the owners of files can choose the accessibility of other users i.e. how files are shared and who views them. With this, data can be accessed from anywhere and at any time, eliminating the hurdles raised by traditional data sharing methods.
Dropbox
Without sharing appropriate files and data, the B2B companies cannot seal the deal. It is necessary to share important data with B2B leads.
It offers all the necessary tools, the salespersons need to close deals. The product permits B2B outreach groups to get to, alter and even close B2B deals from any area, whenever and utilizing any gadget without encountering any hitches. It helps in carrying out the sales pipelines that go on for a long duration of time but have fruitful endings.
Bottom Line
B2B sales are tough but with the right tools, it can be easily cracked. The above tools act as a torch for long-term sales conversions. Before finalizing the tools, every company must look at the features. This helps in ensuring that the tools will boost the process of sealing the B2B deals. The above tools will help your sales team to properly streamline the sales pipelines along with pushing the B2B sales deals on a fast track.