Top customer acquisition strategies to win new customers - Silver lining of B2B industry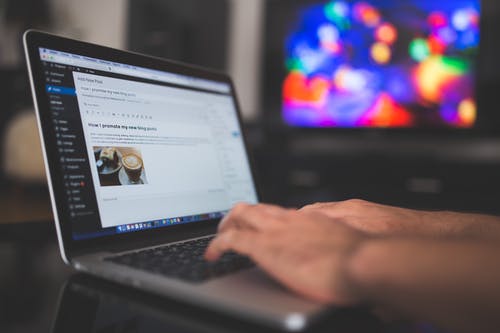 Every business needs customers for creating revenue. It is a long-term process but can be mastered using strategies. Using these strategies, B2B companies can boost their ROI along with making investors happy.
Growing a customer base is a positive sign of a business's growth. Thus, new and improved customer acquisition strategies must be appointed. This will grow confidence among investors.
New era of customer acquisition
Right now, everything is done using social media platforms. But even there, best customer acquisition strategies help companies in standing out. In general terms, customer acquisition means to explore, reach out and convert prospects into customers.
Even when the market is experiencing a dip in business, an effective customer acquisition strategy can still pull out new customers for your business. Challenges
faced by B2b companies for customer acquisition It takes a lot of time and capital to acquire new customers. B2B customer acquisition is tougher than B2C customer acquisition. Using digital marketing reduces the chances of converting customers. Every B2B prospect needs personal touch in communication in order to gain trust over your brand.
As there are many options available to the customer, they have become impatient. You need to be fast and unique in responding to your B2B prospects, otherwise you might lose a good prospect.
Also, for attracting new customers, a heavy budget is required. This helps in reaching out to masses but the conversion rate is quite low for B2B companies. These are the major challenges in the path towards successful customer acquisition.
Intent data - The answer in disguise
Online statistics are one of the major things that can be used by B2B companies in identifying the true buyer. B2B companies can use intent data for customer acquisition. Before stepping into intente data, let's first look at the B2B lead generation funnel.
This funnel is basically segmented into three components. These components are - awareness, consideration and conversion. Basically, these steps are different stages of connecting with customers. Note that, it is the basic representation of the customer journey otherwise it has many loops in it.
Focus on active demand
Using the common lead generation strategy surely helps you to reach many customers at once. But it can take unnecessarily long time and capital. Borth are precious for every business.
Instead, you can shift your focus on active demand. In simple words, these prospects are actively looking out for services similarly to yours. With intent data, B2B brands can optimize their customer acquisition process. It makes the entire process much more efficient than before.
Giving a personal touch
In today's automated world, everything has become automated. It has taken away the charm of personalization. Due to this many organizations have complained that they lose many potential buyers every year.
When you start using user-specific data, the chance of converting becomes higher. With intent data, the B2B brands can ensure that they reach out to every prospect in an individual and personalized way.
This also reduces the chances of 'unsubscribes'.
Curating relevant content
A bad content strategy can backfire. Content is the best tool for connecting with prospects without having to spend any amount of capital. This is known as organic marketing. In this, you can reach maximum prospects without having to spend a single penny on it.
Intent data comes to the rescue. Ite helps businesses in understanding the type of content that the prospects find engaging. This way, you can also formulate your content strategy for streamlining the customer acquisition process.
Responsive landing pages
People have started using smartphones over desktops for surfing the internet. Thus, the websites must be optimized as per smartphones as well. This way, your website will open faster and boost the conversion rate. If your website is responsive, the customers will love it and would like to check out your products and services. Thus, you need to make sure that all the landing pages are highly responsive.
At last, it can truly be said that marketing is not a guess work. It requires proper planning and patience. For B2B brands, poorly targeted leads will cost more capital and time as compared to highly targeted leads. Therefore, the enterprises must focus on intent data to steer their customer acquisition process. This way, you can ensure that you are in the right direction and will achieve well-targeted leads.