FOMO: Boost social media game with these amazing tricks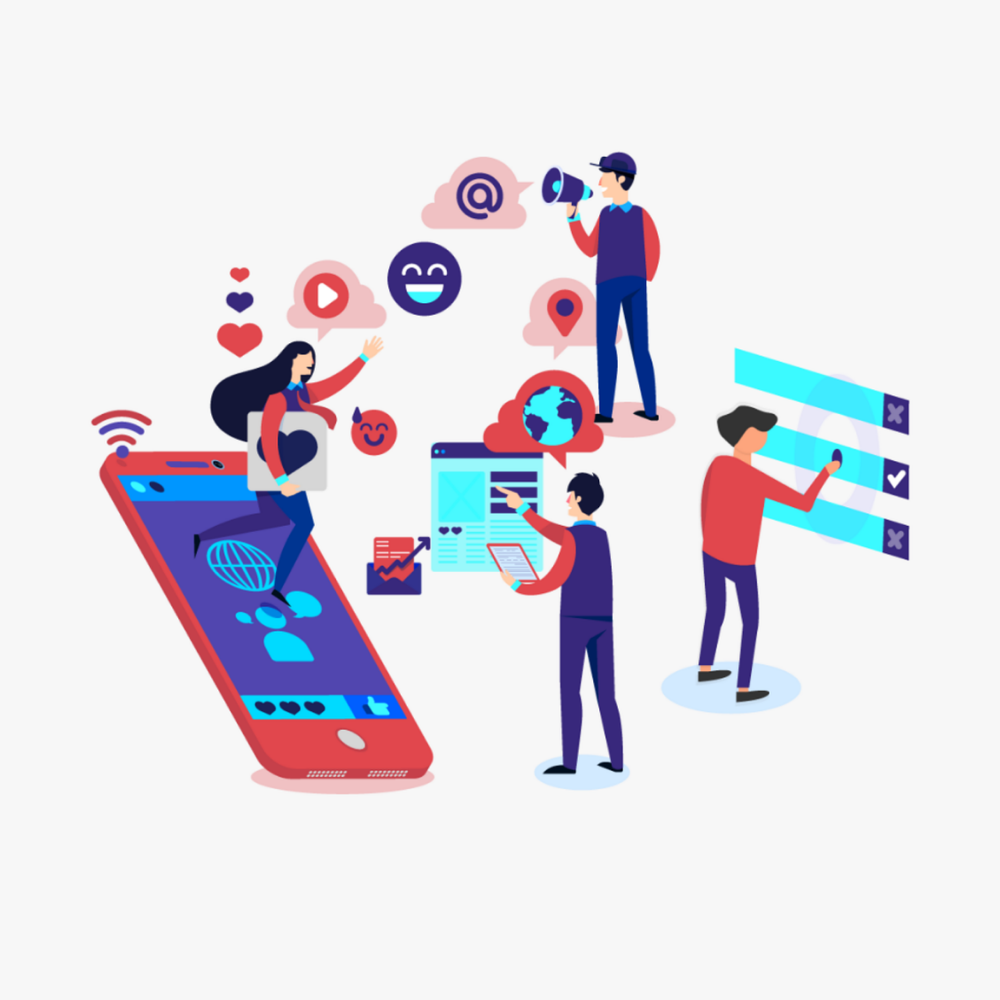 Social media has become the main source of communication in today's world. Every business needs to be present on social media to talk and address their customers' queries. Every business stands on the image that is projected on social media. This shows that all types of businesses are on social media nowadays. 
From startups to MNCs, every form of business is using social media to step up their businesses. Majority of the population is using social media. Even the unbanked population has social media accounts. This shows that social media plays an important role in keeping the businesses afloat. 
With social media, businesses (B2B and B2C) can reach out to their prospects beyond physical boundaries as well. It helps in connecting with high quality prospects in the virtual world. 
Multi-channel approach
In the B2B segment, it is very important to reach out to all prospects in order to build a good sales pipeline. It must be noted that there are many social media platforms. So, B2B companies must focus on building engaging content for all types of social media. This helps in connecting with different prospects across different channels. 
This ultimately leads in a win-win situation for both the prospectus and your business. Businesses must expand their reach using LinkedIn, Facebook, Twitter and Reddit. These are the top social media platforms for connecting with B2B prospects. 
Building a unique brand identity
Nowadays, there are multiple organizations in the same segment. So, for standing out from the crows, you need to make extra efforts. In order to appeal to your audience, focus on building a catchy logo, tagline and color scheme. These are the major things on the basis of which brands are evaluated by the individuals (both personally and professionally). 
If you keep all these things at the top of your priority list, you will have a better chance of converting your prospects into customers. These are minor details but play an important role in shaping the minds of the prospects. 
Constant interaction with target audience 
Building a reputation is a tough task. But what's easy? Communicating with your prospects on a regular basis. This way you get the opportunity to build a  trustworthy relationship with customers. In return, it will boost organic traffic on your website and social media content. 
Replying to comments, sharing user-centric data and solving queries of customers in the B2B segment will surely bring out the best results for your business.  
Lookalike audience strategy 
Organically building traffic is a tough task, that too on social media. The results are going down. So, for this you need to explore more prospects. For solving this, the lookalike audience strategy comes in very handy. 

Social media is the best tool to connect with prospects that share the same interests just like your ideal customer base. Social media have become an ideal tool to reach out to more audiences (lookalike audience) in a cost effective way. 
Using proper hashtags
Hashtags help you in setting yourself in front of the right audience. It all depends on how you use them. Stacking a lot of hashtags will not work for you. It will only reduce the engagement rate. 
Using proper and relevant hashtags will boost your brand's visibility. Industry-specific hashtags and moderately popular hashtags will help you in reaching out to a global perspective audience. On the other hand, location-based hashtags will help you in reaching out to prospects from the particular region. 
Giveaway contests
Giving coupons, discounts and free products will always work wonders for companies. Even in the B2B segment, this strategy helps brands to effectively engage with their prospects. Organizing giveaway contests will help in building a reliable lead generation strategy, building email lists along with boosting the number of followers. 
The online media algorithms will continue to change with time. Yet the strategies talked about above will continue as before. This will never change and will continue to support the brands' efforts in reaching out to the maximum number of prospects. The key to boosting your web-based media is to streamline your profile, give an incredible client experience and great content. When you set up your web-based media accurately, you'll be equipped for driving countless leads for your B2B business.