7 demand generation risks to avoid in 2022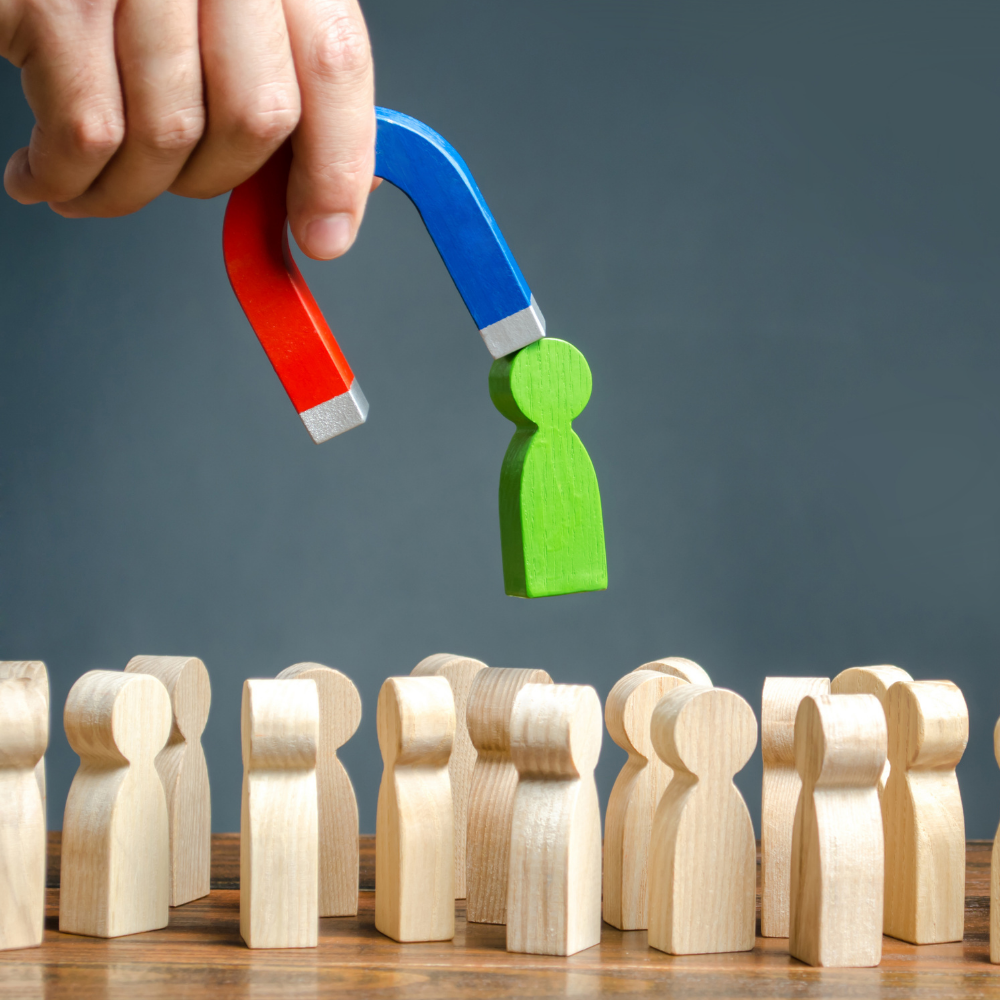 Demand generation is a crucial marketing procedure that is both difficult and time-consuming. Demand generation, according to the majority of marketers, is their highest concern nowadays. Demand generation is not a statistic that is measured on a regular basis. With each succeeding year, it continues to evolve and change.
Because demand creation is growing more difficult with each day, marketers may quickly fall into a slew of errors and jeopardize their entire marketing strategy. But there's no need to be concerned! Because we've identified seven major demand generating problems, as well as ways to avoid them. So, let's get this audience involved.
7 common demand generation difficulties
Diverse marketing channels, client categorization, and data collecting methods are all used in demand generation. As a result, there are a number of places wherein demand generation marketers might go wrong. So, to make demand generating traps more manageable, keep an eye out for the following traps today:
Stumbling block 1- Not having organized data
Data is a big part of today's marketing tactics. You need data to go forward whether you're planning a marketing campaign or creating a sales funnel.
Many businesses have spent the previous few years focusing on gathering first-hand buyer intent data through various lead generation and nurturing activities. Unfortunately, few of them have devised a strategy for organizing the database.
As a result, the most common demand generation mistake is that businesses have data but aren't completely utilizing it. They have no idea how to deal with high-quality data.
The easy way to avoid this demand generating problem is to efficiently manage your customer data by employing a chief data controller to continuously check data quality. Use automated data systems, such as CRM, and monitor data quality on a regular basis.
Stumbling block-2 Not understanding the audience
The most common demand creation blunder nowadays is failing to understand your target market. It's as though your marketing activities have come to a halt. You can't design a tailored marketing strategy or produce the appropriate demand if you don't know who you're targeting. As a result, when you've organized your client data, segment it to determine who your future consumers are.
Understanding your target base and then segmenting them into various categories is not easy. Sorting your priorities requires practice and patience. However, watching your audience's behavior on your website and engagement with your content might help you get to know them.
Stumbling block 3- Not utilizing a lead scoring approach
Not every lead you receive is readily convertible. Many leads will need to be nurtured before they can go through your sales pipeline. Some leads, on the other hand, have already been evaluated and are ready to become your clients. But, most importantly, how will you determine which leads are ready and which aren't?
Lead scoring is the answer. But what is it, exactly? If you don't know what lead scoring is, you're in for a demand generation snare.
A lead score is a useful tactic of assigning a numerical value to each lead. This will assist you in determining which leads are the most likely to convert. It will also assist you in creating customized marketing campaigns depending on the lead's score.
Stumbling block 4- Not using content marketing for demand generation
As you may be aware, content is the only attempt to portray in today's top of the search results. As a result, you must develop a demand-generating content marketing plan.
You can't just put anything at all on the website and hope customers to buy it. To increase demand, you'll need to develop a solid content marketing strategy. Otherwise, you've already created a huge hole for yourself.
Some of the approaches you can take to generate demand with content can be integration of user-generated content in content marketing strategy. Also, you can partner with content creators and bloggers to engage more audience. Furthermore, you can even create something more exclusive for the subscribers.
Stumbling block 5- Not offering free stuff
Demand generation is similar to the process of creating honey. You need to first gather bees, meaning your potential consumers, instead of trying to sell honey.
And to do so, you'll need to provide some tempting offers to entice your target audience. To engage your audience, you must provide freebies.
Free users tend to become habitual paying members, according to research. As a result, you must deliver a free offer or demo to your consumers depending on their data. SaaS firms frequently utilize this demand creation approach to sell their goods.
Stumbling block 6- Not measuring strategic metrics
Another major demand generating blunder to avoid is failing to use a strategic approach to marketing metrics measurement. If you want to know if your demand generation efforts are genuinely working, you need to track strategy metrics.
You may better achieve your goals and produce more market demand by assessing the correct marketing metrics.
Stumbling block 7- Putting too much emphasis on many things
The word "digital marketing" is a broad one. Content marketing, email marketing, social media marketing, and other marketing channels and strategies are all present in the digital dynamics.
As a result, you won't be able to focus on all aspects of digital marketing at the same time in order to drive demand. Doing so will lead you straight into a trap. If you have a professional marketing staff, you may experiment with numerous marketing strategies. However, it is still preferable to focus your resources on high-converting marketing techniques.
Let's avoid the traps of demand generation right now
The first stage in obtaining and nurturing leads is demand creation. As a result, you must exercise extreme caution while creating demand.
Getting caught up in demand generation mistakes might put you back and undermine your entire marketing strategy. Making errors in the demand creation process may cost you prospective leads, money, and ruin your company's image.