Selecting a B2B data provider: 5 factors to consider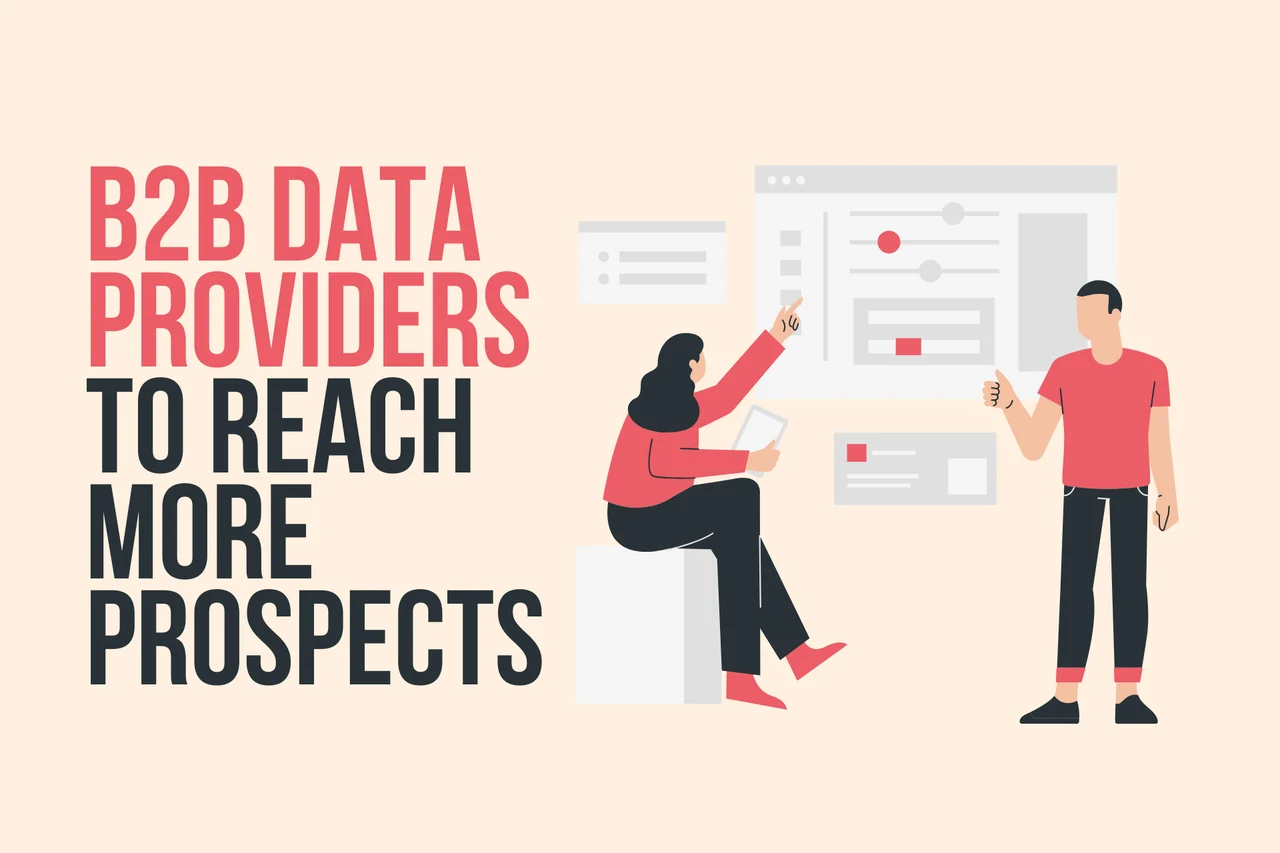 You should conduct some background research before making a significant investment. When purchasing a home, you probably want to know the neighborhood as well as the new car's fuel economy. What about picking a B2B data source for your company, though? It might be challenging to determine which selling factors are most important.

Fortunately, you can take help! Here is a list of 5 important factors to take into account when you decide.
Quality v/s Quantity
Avoid falling for marketing gimmicks highlighting a sizable database as the primary justification for selecting them. Businesses seek to assess much more than the provider's data point count.
Accuracy should be the one area in which your B2B service truly shines. If the database cannot be used, its size is not very important. You don't want to pay for data that is machine-processed, out-of-date, missing information, or buried behind further paywalls.
Since contacts' job titles, locations, and enterprises change often, it is hard to ensure accuracy at 100%, but acceptable B2B data suppliers should get as near as they can. Our connections at VLMS Global have been verified by professionals. Our database contacts are contacted through email and phone to check that the information in our database is true. We then re-verify our information every 90 days, giving us data accuracy of 95%.
Connect with leads where they are
There is still plenty to discuss in a phone call, even though email still dominates early sales outreach. In contrast to an email that can be disregarded or routed to junk mail, your sales staff can speak with prospects directly, learn about their problems, and quickly provide tailored solutions.
Ensure that the sales staff has direct access to decision-makers phone numbers. Not only will it save precious time, but it will also improve the likelihood that deals will advance in the sales process. Make sure direct dial and phone numbers are part of the solution package and aren't a costly extra from the supplier as you compare prices.
Try prior to purchase
You should be able to trial-run a product when B2B data suppliers are confident in it. Any B2B data suppliers you take into consideration ought to promote, or at the very least provide, a chance to test and sample their data before buying their product. Being compelled into anything blindly should raise caution. Without attempting it yourself, there is no way to verify their claims about the veracity of their statistics.
Analyze the fine print
The B2B data supplier should be open and truthful about what businesses may anticipate from their collaboration. You definitely don't want to get into legal issues over data consumption. heed your instincts. Verify again that the provider's data complies with all applicable data usage rules and the GDPR. Data providers should keep thorough records of their data collection processes and purposes.
The deal with VLMS Global is completely transparent. We make sure you are aware of all the details upfront. We want to make sure you get the greatest experience possible because we are on your side.
What is the craze?
What are individuals saying about the preferred provider? Businesses want to be sure the provider has a solid history of offering excellent customer service and quick solutions. To make sure that it is regarded as a priority, consider how frequently a problem might put your entire team on hold. Read reviews on various trustable sites. 
Are you prepared to decide?
Our customers have been able to connect with new prospects because of the high quality of our human-verified data and top-notch customer support. Get your staff the assistance they require to increase sales.