How B2B marketers employ AI to boost revenue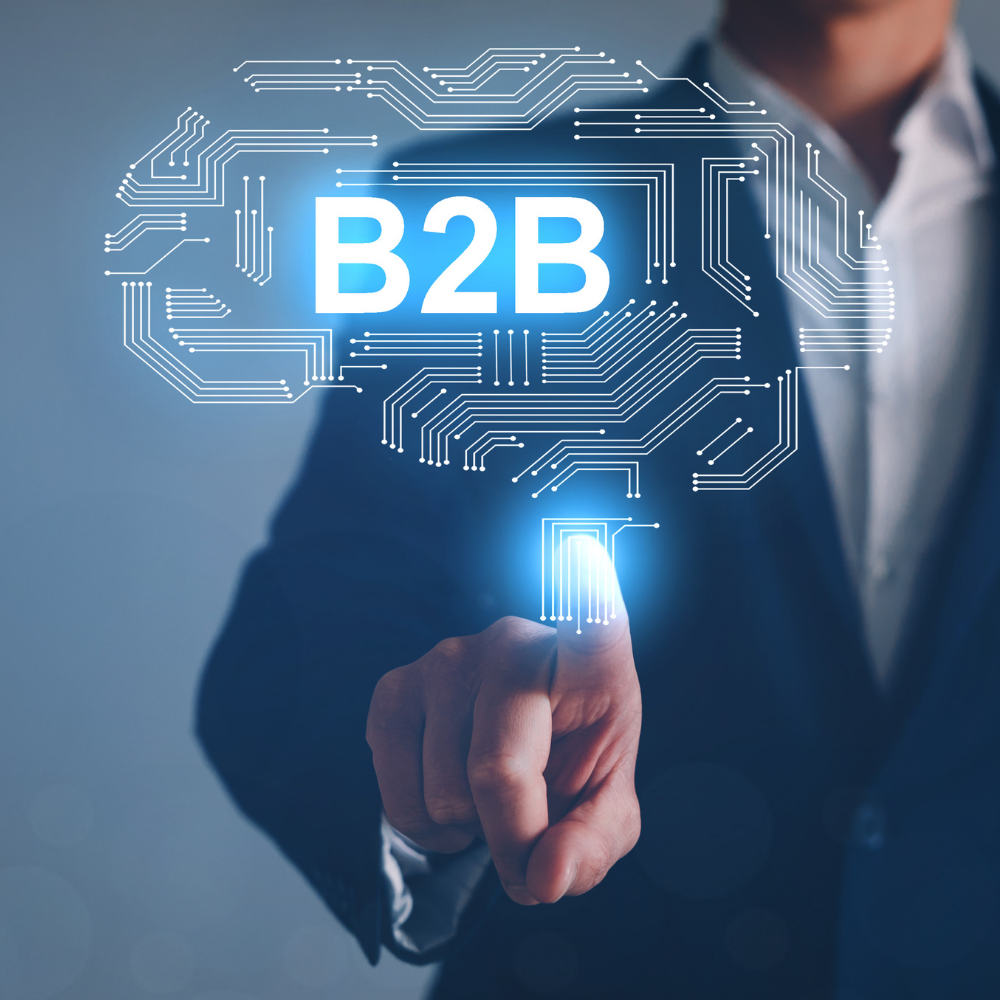 Artificial intelligence (AI) is gaining traction in the commercial sphere. Its capacity to assist marketers in making better judgments has formed it a significant sales tool. This is the moment to start employing AI in the advertising and sales operations if users haven't already.
Automating the marketing procedures with artificial intelligence
Many marketing processes, such as email marketing, lead rating, and target classification, may be automated with AI. Automating these operations can help you save time and money while achieving your goals more quickly. Marketing and sales synchronization, especially when it relates to data exchange, is one of the cornerstones to excellent sales. AI can ensure that sharing happens on its own.
Automating the sales procedure using artificial intelligence
AI can assist you automate many of the operations associated in the sales process, from automated lead grooming to automatic offer production. This will allow you to concentrate on more essential activities and close agreements more quickly. When it relates to automating certain sales procedures, AI is very beneficial.
Scaling a business may become more successful and economical with the use of technology such as lead generating applications, CRM software, email campaign tools, and contract administration systems. AI allows you to produce a consistent supply of leads while saving time and resources spent gathering data and identifying key ideas.
It is also changing the way sales forecasts are made. Sales forecasting is becoming more precise thanks to AI, and predictive tailoring allows businesses to forecast client wants based on historical data.
Automating the lead creation and prospecting using artificial intelligence
Users can produce leads from a number of sources, including social media, website data, and more, using AI-powered lead creation technologies. This can assist you in rapidly assembling a directory of high-quality prospects to whom you can send tailored advertising initiatives.
Web scraping and data capture may be done with a variety of tools. Using anything as easy as a LinkedIn or Reddit scraper, organizations may now extract useful data from webpages or access publicly accessible data from social media.
This will help users to better concentrate their campaigns and boost the prospects of making sales. One can also use services like VLMS Global to automatically enhance their leads with contact information and other details.
Improving email advertising with artificial intelligence
AI can help with email advertising in a variety of ways, from creating customized subject lines to determining the best time and day to send emails. You can enhance your open and conversion rates by leveraging AI to enhance the email marketing.
Utilizing AI to personalize customer interactions may, for instance, entail using data analytics to estimate what material a client is most likely to be enthusiastic about receiving in an email. This information might then be implemented to give highly tailored content and services.
Improving the architecture and user interaction of the website with AI
One can find places where the site may be enhanced by employing AI to evaluate user data. This might include anything from redesigning your website's style to adding new functions and performance. Enhancing the architecture and user experience of your website can result in increased transition rates and sales.
Artificial design intelligence (ADI) is a technique for creating and designing completely functional websites based on data obtained from the website and its owner. Data from users and their website is used to generate a personalized page with pre-set layouts, graphics, text options, and more.
Data from analytics, user bases, and product catalogs, as well as data from daily communication with visitors, may all be collected by AI systems. This information may be used to guide the website's artistic approach in order to create a completely tailored design.
Summation
There are a plethora of possible functions and implications for AI in marketing. It might be tough to determine where to begin or what will be most beneficial to the company. That is why seeking assistance from specialists who can assist users through the procedure and assist them, is a smart option.
Finally, adopting artificial intelligence for marketing may help increase sales while also improving the design and user experience of your website. You can take your sales procedures to the next level by leveraging AI to optimize client encounters, automating the sales procedure, and monitoring website success.